Description
See paintings, photographs and prints of wildlife against a winter-white backdrop and learn how animals survive in freezing temperatures at this exquisite art exhibition by acclaimed Yorkshire artist Robert E Fuller.
Foxes diving into deep snow drifts, hares warming in the winter sun and a kingfisher perched on a frosted branch are just some of the winter wildlife scenes on show.
Painted in this artist's precise, realistic style, this new collection reveals the stark beauty of the British countryside in winter.
Robert E Fuller, whose thorough reserach into animal behaviour has meant he features regularly on TV, spent hours trudging through deep snow drifts in icy-blasts to watch wildlife for this exhibition.
Visitors to his elegant, beamed gallery high on the Yorkshire Wolds get an exclusive preview into his creative process and access to the photographic and video material that informed his paintings.
Expect to see directly into the secret worlds of owls, weasels and stoats via TV screens streaming live footage from cameras hidden in their nests and learn how video clips and photographic studies of animals in winter are translated into paintings.
Guided walks to see red kites at a winter roost, birdwatching walks, and information on how to spot wildlife in winter, including how to identify tracks and signs of wildlife, will also accompany the show.
About the artist: Wildlife artist Robert E Fuller is known for the depth of research behind his highly-detailed paintings. Don't miss his talk and slideshow about this creative process that accompanies this exhibition. He regularly appears on TV to talk about the animals he watches. Read More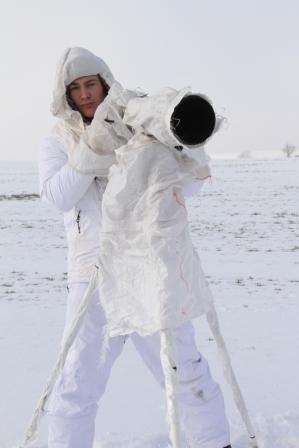 About the Venue: The Robert Fuller Gallery is located in elegantly restored farm buildings deep in the Yorkshire Wolds landscape. To find it, follow a series of brown signs from all roads leading to or from Thixendale, YO17 9LS. Entry is free and there is disabled access. Refreshments are served during exhibtions. Read more...
What one visitor said: "We have been meaning to visit this gallery for years and it was worth the wait. We saw close up the beautiful wildlife paintings, sculptures, prints and merchandise on offer. The animals in the art look so real, their eyes are sparkling and you can tell that the artist has really studied the animals in their environment. "Our children enjoyed seeing the live cams of birds and their young. You can also purchase books eg wildlife photography which are really lovely and other merchandise such as tea towels, placemats, mugs etc all with roberts artwork on. The drive to the setting is wonderful. The people at the gallery are really friendly and genuine." Sarah A, TripAdvisor July 2017
What to expect: Robert E Fuller has developed a precise painting style to portray wildlife as accurately as possible. His depictions of wildlife in snow are painted from photographs taken in situ: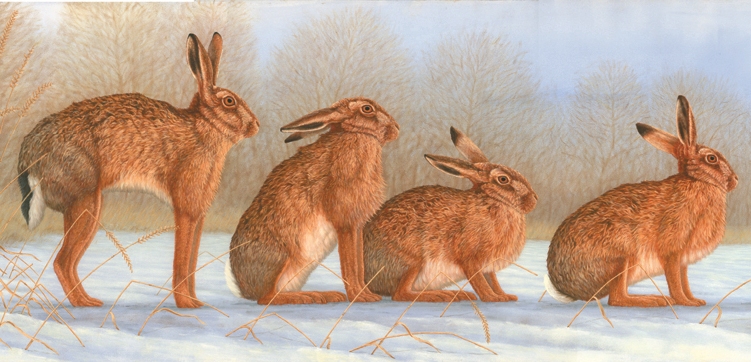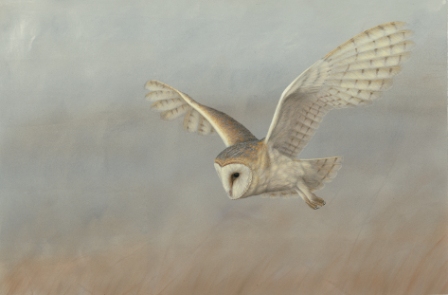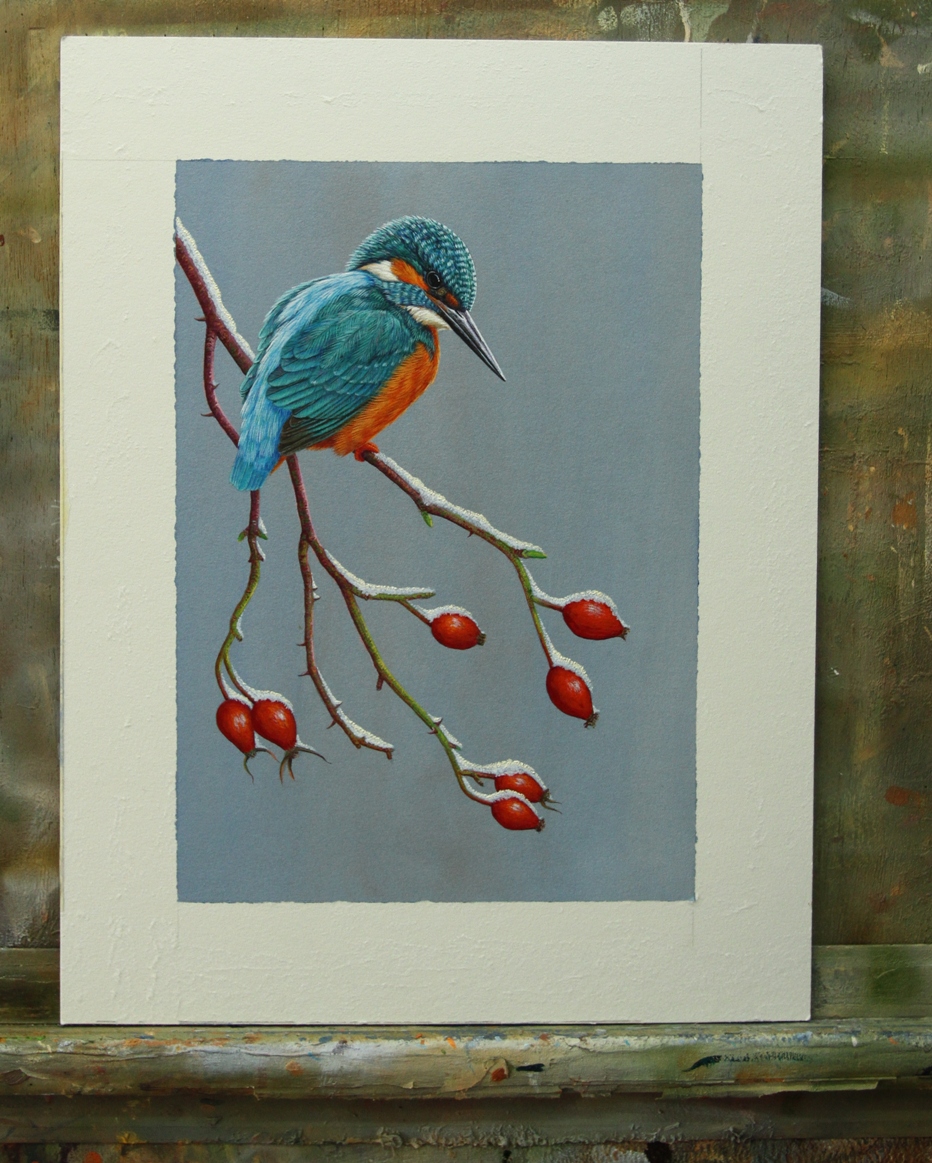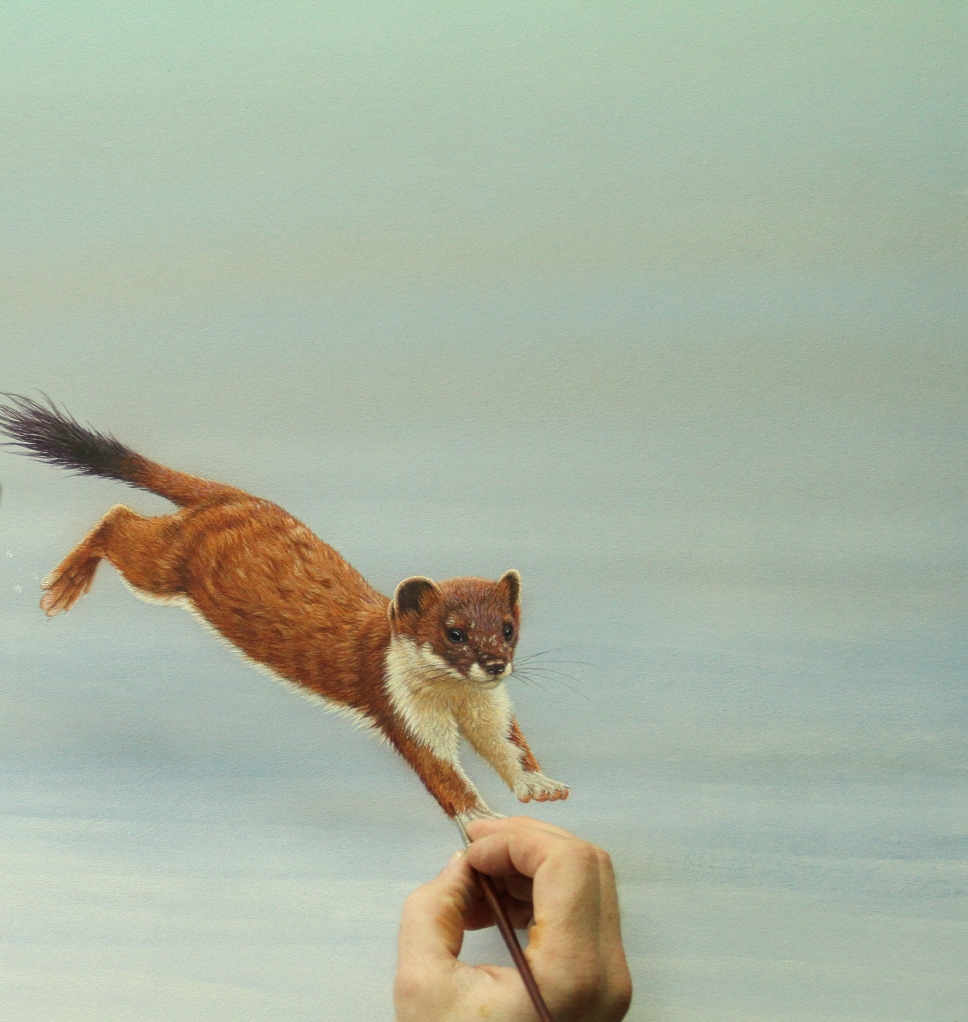 ACCOMPANYING EVENTS – Book tickets on-line or by phone 01759 368355. Click on the dates displayed below and book.
Robert E Fuller Talk & Slideshow: From Wildlife photographs to Wildlife Paintings Sat 18th Nov 7.30pm Tickets £12. This acclaimed wildlife artist talks about his personal journey from the inspirational flash of a kingfisher, through months of research, to the finished painting.
Birdwatching Safaris:
Birds of Millington Sat 11th Nov 10am-12 noon. Tickets: £10. Join expert ornithologist Michael Flowers for this walk around this stunning Yorkshire Wolds valley to see its rich birdlife.
Winter Migrants Fri 24th Nov 10am-12 noon Tickets: Adults £10. Our expert birdwatcher Jack Ashton-Booth takes you on a walk around the gallery to spot unusual migrating birds.
Birds of Thixendale Sun 26th Nov 10am-12 noon Tickets: £10 Join expert birdwatcher Michael Flowers to see birds as they feed up for winter in this stunning Yorkshire Wolds valley.
Red Kite Safaris:
With expert ornithologist Michael Flowers: Sat 11th Nov 2pm-4.30pm & Sun 26th Nov Tickets: £10. See red kites swoop and swirl as they come in to roost.
With our expert resident ornithologist Jack Ashton-Booth, on Fri 24th Nov 2pm-4.30pm, see the same roost and let Jack tell you all about how it originated.
Falconry:
Sun 5th Nov, Sun 12th Nov, Sun 19th Nov & Sun 26th Nov: 10am-11.30am Kids! Fly a Falcon Tickets: Adults £7 Kids £5. Handle birds of prey and learn all about how they survive in the wild at this fun family event.