Description
Robert Holden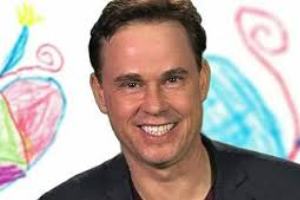 L

o

v

e

a

b

i

l

i

t

y: To Know How to Love & Be Loved
"Your destiny is not just to find love; it is to be the most loving person you can be".
The Simple Maths of Love is:-
The more you love – the more you enjoy Happiness, Success, Abundance, Health and all Good Things in Life.
Conversely, not loving enough is the root cause of every problem and conflict in your life and on our planet.
In this evening's talk Robert will share the key themes and principles from his 3-day Loveabiity program.
These include:
1) The Truth about Self-Love
2) Undoing the Basic Fear
3) Releasing Blocks to Love
4) The Miracle of Forgiveness
5) Why Love Really is the Only Sane and Satisfactory Answer to Human Existence.
Don't miss this wonderful opportunity to spend an evening with The King of Love and Happiness!
Robert Talks About Inspiration, Miracles & Life's Lessons
My work is an expression of everything that inspires me. My whole life, I have had wonderful teachers. My family was my first classroom, and I learned enough lessons here to last a lifetime!
At 18 years old, I enrolled on a 3-year program to study psychology and philosophy. Here I met my first mentor who introduced me to spiritual texts like The Bhagavad Gita, The Upanishads, The Tao Te Ching, and The Dhammapada. I have been learning ever since.
I am a student of A Course in Miracles, since 1992, and a Patron of The Miracle Network UK. I study The Enneagram, and have trained extensively with The Enneagram Institute. I deliver leadership programs worldwide, and I am a Fellow of The Leadership Trust.
I am inspired by Tom Carpenter, my friend and mentor for 20 years, and his work with The Forgiveness Network. I am also an Elder for the One Spirit Interfaith Foundation.
Tickets
Be One of the First 10 People to Book a Ticket for Robert's Event for Just £10.00!
If these are sold out, you may still be lucky enough to be one of the Next 15 People to Book a Ticket for Just £15.00!
Don't Delay – BOOK TODAY!
(Tickets on the door will be priced at £30.00)
****************
Organiser of Robert Holden - Loveability
At Naked Dragon we just love creating Inspirational Events that bring diverse groups of fun and interesting people together in beautiful surroundings to enjoy uplifting and positive experiences that nurture our Mind, Body & Soul.
With a focus on Natural Health & Wellbeing, Naked Dragon hosts regular Inspirational Talks, Workshops, Healing Sound Experiences, Music Performances, Film Screenings, Special Events and Retreats - all in stunning locations.
We look forward to meeting you at one of our events very soon!