RoboLearn Hackathon: Internet of Things with Yocto Project and Openembedded
Description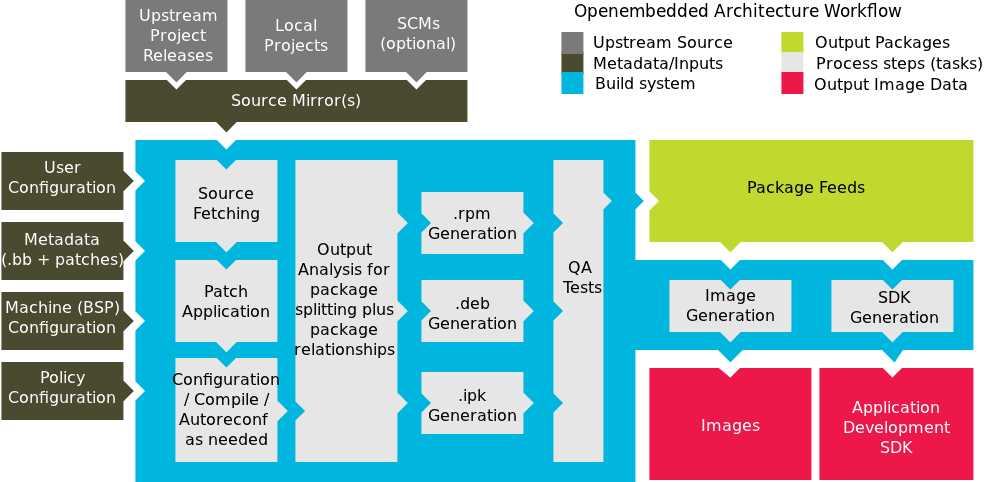 Лектори: Леон Анави и Радослав Колев
Мисия: Хакатон за разработване на GNU/Linux дистрибуция за вашите Internet of Things с помощта на Yocto Project и OpenEmbedded. С течение на времето Yocto се утвърди като де факто стандарт за вградени системи и преносими устройства. Ще бъде предоставена информация как да се изгради Linux система за вградени устроиства и да се създадат софтуерни приложения за нея. За демострации ще използваме Raspberry Pi и open source hardware платките OLinuXino от Българската фирма Olimex. Повече инфорамция за хакатона, платките и софтуера за инсталиране на страницата на RoboLearn и във Фейсбук.
RoboLearn организира хакатони всеки първи петък на месеца на различни теми и с различни лектори. Ако имате идея за тема или искате да предствите нещо практическо, по което да работим заедно – пишете ни.
--
Lecturers: Leon Anavi and Radoslav Kolev
Mission: This hackathon is about development of GNU/Linux distributions for your embedded and Internet of Things (IoT) projects using Yocto Project and OpenEmbedded distribution building instruments. Yocto has been established as de facto standard for embedded systems and wearable devices. Information will be provided how to build your own device specific Linux distribution and software applications. For practical demo we will use Raspberry Pi and open source hardware circuit boards OLinuXino from Bulgarian manufacturer Olimex.

RoboLearn organizes hackathons on regular basis @ different places and with different challenges. We plan to organize Robotics and IoT hackathons each first Friday of the month.
See some more details at RoboLearn homepage. Enjoy exploring, and please like our new page in Facebook.