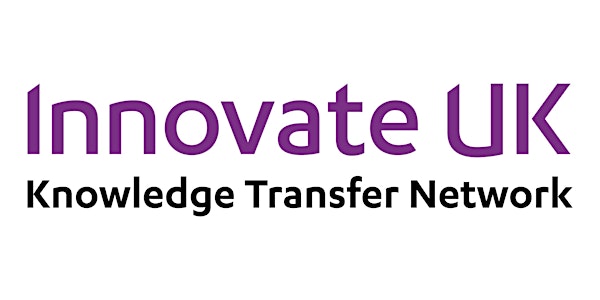 Robotics in Horizon 2020: Information and Consortia Building Event 2018
Location
Hallam Conference Centre - Council Chamber Rooms
44 Hallam Street
London
W1W 6JJ
United Kingdom
Sales Have Ended
Registrations are closed
We look forward to seeing you at the event!
Description
Briefing on Horizon 2020 European Funding: information and brokerage, consortia building and proposal development for the next Horizon 2020 funding calls.

Innovate UK and the Knowledge Transfer Network are hosting the Horizon 2020 Robotics event which is aimed at supporting collaboration across the UK and Europe.


We will be promoting funding opportunities available for robotics through Horizon 2020, the EU's largest research and innovation funding programme.
Delegates can expect:
pointers and tips on achieving success in Horizon 2020

valuable insights on topics around the areas to be funded by the EU in 2019

an overview of the support available locally and nationally to develop applications

brokerage sessions throughout the day

consortium building and proposal development on specific call topics
Find out more about the development of the Horizon 2020 work programme here.
Running times of the day:


LEARN
Hear from the UK National Contact Point (NCP) about the development of the Horizon 2020 2018-2020 work programme and the forthcoming 2019 call topics.

Be inspired by success stories.

Gather information about the proposal evaluation and guidance on dos and don'ts for proposal preparation.
CONNECT
Brokerage Activities – Pitch your project idea on stage and promote your profile on our networking walls.

Consortia Building & Proposal Development Workshop – Team up with potential collaborators and brainstorm proposal ideas for the forthcoming calls topics covered by the event.
SUMMARY OF CALLS
Call topics: ICT-01-2019 (RIA/CSA), ICT-09-2019 (RIA/IA/CSA), ICT-10-2019-2020 (RIA) – total budget €132M
KTM: Phil Williams
Computing technologies and engineering methods for cyber-physical systems of systems
http://ec.europa.eu/research/participants/portal/desktop/en/opportunities/h2020/topics/ict-01-2019.html
This call comprises both Research and Innovation Actions (RIAs) and Coordination and Support Activities (CSAs).
The RIA is split into two groups: Computing software and systems design for physically entangled systems, and models, tools and method for design operations. Projects will target TRLs 2-5 and deliver a working prototype in at least two different cases. Project proposals requesting between €3-5 million are anticipated.
The CSA has an objective to structure, connect and cross-fertilise European academic and industrial research and innovation communities in Embedded Computing and Cyber-Physical Systems.
Robotics in Application Areas
http://ec.europa.eu/research/participants/portal/desktop/en/opportunities/h2020/topics/ict-09-2019-2020.html
This call is split into three challenge areas, Research and Innovation Actions (RIAs), Innovation Actions (Its) and Robotics Competitions (as a CSA).
The RIA is looking to boost activities for promising robotics applications in all areas (except those covered by specific calls). Contributions from the Commission are expected between €3-5 million
The Innovation Action is aimed at establishing large-scale pilots capable of demonstrating the use of robotics at scale in actual or highly realistic operating environments. Projects requesting between €7-9 million are anticipated.
The Competion aims at reducing technical and commercial risks by allowing commercial and technical performance data to be gathered and assessed. Four application areas have been identified Healthcare; Infrastructure Inspection and Maintenance; Agri-Food; and Agile Production.
Robotics Core Technology
http://ec.europa.eu/research/participants/portal/desktop/en/opportunities/h2020/topics/ict-10-2019-2020.html
This call investigates the autonomy in robotic systems, and builds on a combination of four core technologies: AI and Cognition; Cognitive Mechatronics; Socially cooperative human-robot interaction; Model based design and configuration tools. Proposals in this call should address one of the four core technologies and target the development of core technology modules. It is anticipated that proposals requesting €5-10 million will be supported.