ROBOTT-NET MTC Robotics Open Lab - 19th Oct 2016
Description
Join us on 19th October to find out how you can access free robotics consultancy to support your automation challenge, project or idea.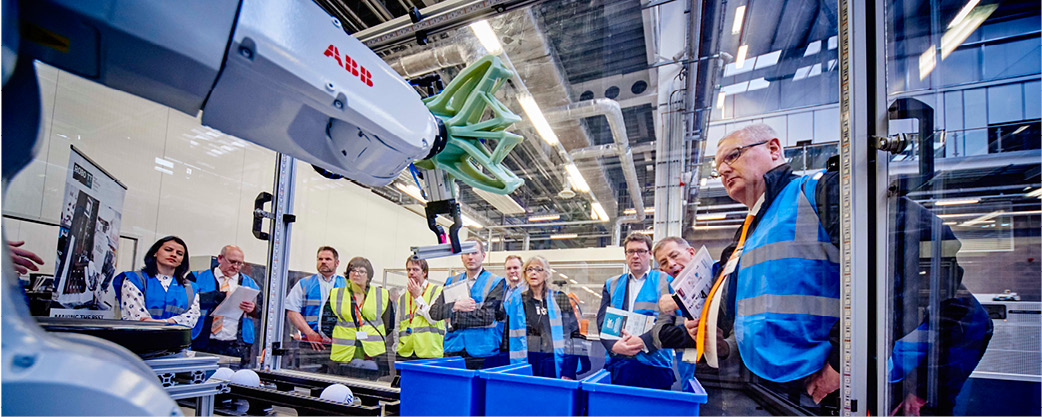 What's the offer?
We're offering free consultancy to anyone with a concrete idea, challenge or automation development project. Big manufacturers, SMEs, start-ups, robot manufacturers, academic institutions, technology providers and everyone in between can apply for support.
This 'Open Lab' event on 19th October is your chance to find out more about how you can get your hands on one of 64 vouchers which will entitle you to up to 400 hours of free consulting with robotics experts. Eight projects will then have the opportunity to secure further development assistance to build a complete pilot system.

This event focuses on both industrial robotics and automation, as well as service robotics, which includes:
Collaborative robotics
Inspection
Logistics
Maintenance
Monitoring
Clearing
Manufacturers, robot developers, SMEs, and anyone interested in either industrial robotics and automation or service robotics are encouraged to attend and find out more about the ROBOTT-NET voucher opportunity.
The ROBOTT-NET project is taking voucher applications relating to both industrial and service robotics until 14th December 2016. This event will be the last in the UK before this deadline, so if you think you might be interested in applying for a ROBOTT-NET consultancy voucher, please join us on 19th October.
Hear from the delegates at our last Open Lab event in May 2016, on why this is an opportunity you don't want to miss.

Agenda:
The agenda for the day will include:
An introduction to the ROBOTT-NET project and the voucher opportunity

ROBOTT-NET capabilities and expertise in service and industrial robotics

Overview of the voucher application process

A best practice guide to completing a voucher application

MTC workshop tour & robotics demos

One-to-one meetings with our experts, to discuss your idea and provide guidance on how to apply for a voucher

The opportunity to network with experts from ROBOTT-NET partner organisations: Danish Technological Institute, Fraunhofer IPA and Tecnalia.


One-to-One Meetings
To ensure you get the most out of the event, we are offering one-to-one meetings with our experts, so you can discuss your idea or challenge in more detail and work out your next step.

On registration, you will be asked to select if you would like a one-to-one meeting with one of our experts.
Register
Registration is essential for this event. The ticket price is £40 +VAT per delegate, to cover catering and venue costs.
This is the last UK Open Lab event as part of the ROBOTT-NET project, so is your last opportunity to find out how you can get your hands on a robotics consultancy voucher.
We only have limited places available, so book early to avoid disappointment.





Why are we offering free consulting?
The MTC has joined forces with three of Europe's leading research organisations in an EU-funded project to speed up the development of new robotic technologies and increase the competitiveness of Europe's manufacturing sector.
To that end, the EU is providing funding, which you can benefit from directly to support your innovations or business growth.