Sales Have Ended
Registrations are closed
More tours will be set up soon, either additional ones on that day or for another event
Sales Have Ended
Registrations are closed
More tours will be set up soon, either additional ones on that day or for another event
Description
Rochford is a medieval market town, recorded in the Doomsday Book. Steeped in history, Rochford Town has many tales to tell.
A gem of the numerous listed buildings and a 'must see' is The Old House. Attractive from the outside, here is an opportunity to see it from the inside, with an informative tour guide to take you back in time.
Originally built in 1270, it is the oldest secular building in the area and reputedly haunted. Over the years the building has housed large families with servants, a haberdashery, cobblers, chandlers and solicitors. Built of a timber frame with wattle and daub panels the house really was the height of luxury in medieval England.
A Rochford Town Team heritage display will also be on view in The Old House.
Simply select the time you would like to take the tour and click 'register' then you will be able to select your ticket/s.
Please note that The Old House is not accessible by wheelchair.
Guided tours around parts of Historic Rochford will also be available and will start from the Old House.

Your in-costume guide will tell you more about Rochford's rich and colourful heritage. Go to https://historic-rochford-tour.eventbrite.co.uk to book a tour around Historic Rochford.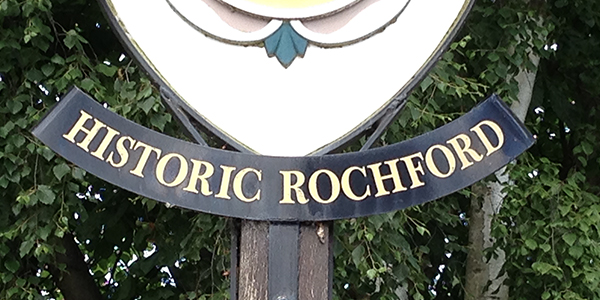 The Historic Rochford guided walks are short in distance, so suitable for most. However, some parts of the trail include narrow walkways and pavements, so we ask participants to watch their step.