Description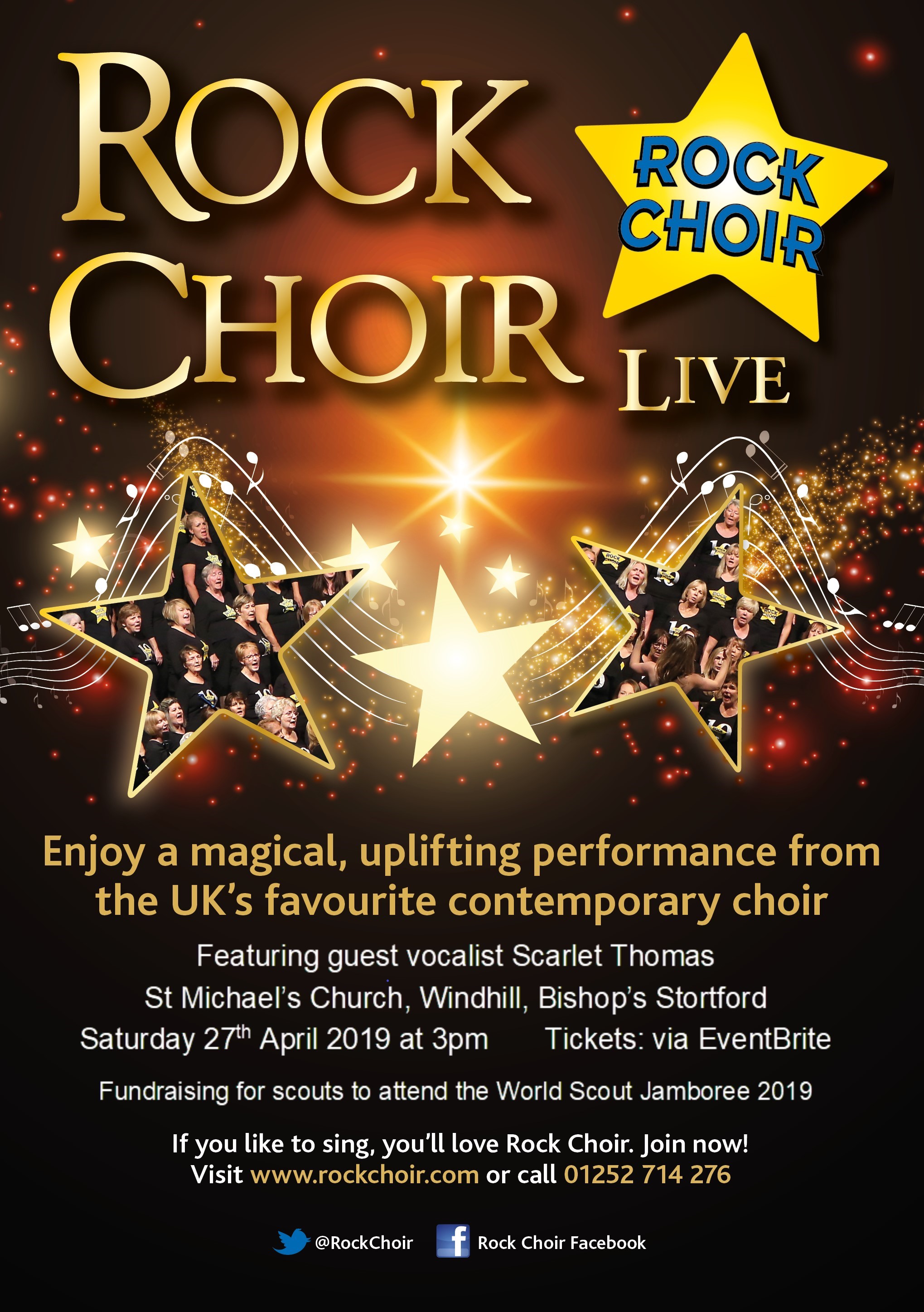 9 local scouts from the Bishop's Stortford District have been selected to attend the World Scout Jamboree in West Virginnia, USA in the summer of 2019. This will include a 10 day camp with 32,000 scouts from all over the world followed by a week as a unit of 30+ Hertfordshire scouts in Canada.
This should be a life shaping and unforgettable experience for these young people. They have been working hard to raise the £3,600 each which they need to fund this adventure. About two thirds of this money funds their place whilst the final third helps to fund the place of a scout from a less developed nation.
Your local Rock Choir has been established for 2.5 years now and have built up quite a back catalogue of numbers to keep you entertained. From classics like "Uptown Girl" and "Don't Stop Believin'" to more recent hits even the youngsters will recognise like "Can't Stop the Feelin" and "Roar" there really is something for everyone to enjoy.