Description
They always attract a large crowd of fans, and they always deliver a charismatic and high energy performance.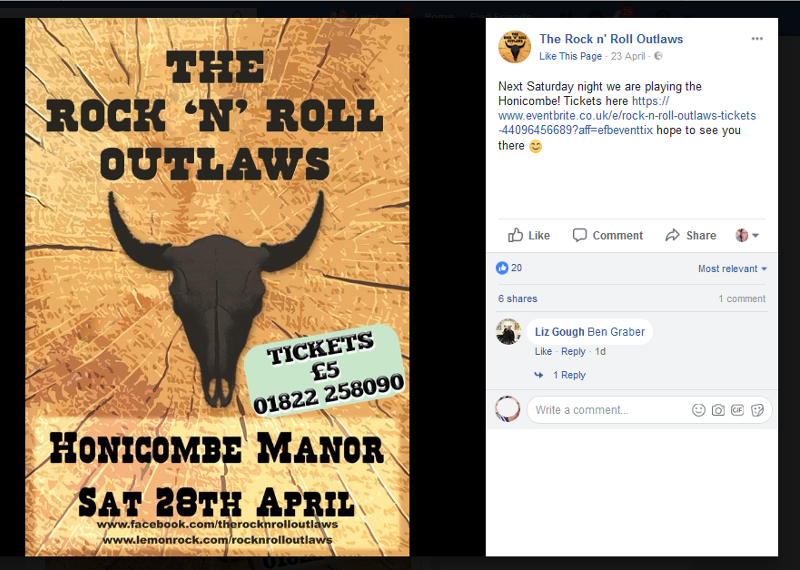 The Rock n Roll Outlaws are a four piece rock band from Devon, playing original tracks and covers from legendary bands such as ACDC.
They're performing live for the very first time at Honicombe Manor this April - get your tickets by clicking the button. See you there!