Description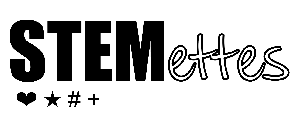 Morgan Stanley and Stemettes invite you to a celebration of women in STEM. The event will be hosted by Head Stemette, Anne-Marie Imafidon.
Rocket into STEM is a panel discussion, Stemettes style!
It's aimed at young women, where we'll discuss all the different ways people begin their Science, Technology, Engineering and Maths related careers. We're hoping to explore apprenticeships, A-level choices, university degrees, work experience. You'll be able to ask the panel questions, and network between each other and enjoy refreshments!
When?
1-4pm, Saturday, 12 November 2016
Where?
Morgan Stanley Conference Suite, 25 Cabot Square, Canary Wharf, London E14 4QA
Our Impressive panel will include:
Susan Bowen - Vice President and General Manager, EMEA. With over 20 years' experience in the technology industry, Susan brings her expertise and knowledge to you. Spurred on by being the only women in her Computer Science class, Susan is passionate about encouraging more women into technology.

Phebe Ekregbesi - Biomedical Sciences student at the University of Bath and is currently taking a placement year at the London School of Hygiene and Tropical Medicine. Phebe has always been interested in the interaction between infection and immunity and her goal is to improve healthcare equality through scientific research and public engagement

Christine Martin - Studied Computer Engineering at the University of Michigan before completing her doctorate at Cambridge University. She has been with the technology company Metaswitch Networks for over 20 years, combining problem solving skills with a desire to develop people to reach their full potential.

Kathryn Plummer - Physics student at Imperial College London. She studied Maths, Further Maths, Physics and English Literature at A-level and has attended Stemettes workshops since she was 17.

Anna Patching - Sound Engineer working in outside broadcasts. She has worked as an engineer focusing on sound but also exploring vision and RF. In 2015 she won the Royal Television Society Coffey award for excellence in technology.

Dr Kit Carter - Kit is a solicitor advocate specialising in patent litigation in the pharmaceutical and life sciences sector. Before training as a solicitor Kit studied and worked in medical research for 10 years. She focused on immunology and has a PhD in inflammation and autoimmunity from the University of Cambridge. She is also a mother to three children.

Marina Johnson - Studied Math at Harvey Mudd College in the States. She currently works at Morgan Stanley as a desk strategist creating and developing electronic trading algorithms for European Government Bonds.

'Mystery Man'
Hosted and supported by:

Morgan Stanley
We believe that a strong community of women leaders both inside and outside the firm. Morgan Stanley believes that when women leaders are in such good company, there are no limits to how much we can accelerate business growth and provide best-in-class service for our clients.
_______________________________________________________________________________________
About the Stemettes - We're running a series of panel events, hackathons and exhibitions this year for girls from 9 years old right up to female university students. We'd like to show them amazing women in Science, Technology, Engineering and Mathematics careers.
Twitter - http://twitter.com/stemettes
Facebook - http://facebook.com/stemettes
Website - http://stemettes.org