Rocket Launch Your Career! (with Flying Start XP)

Tuesday, 4 December 2018 at 09:00

-

Wednesday, 5 December 2018 at 17:00 (GMT)
Event Details
Rocket Launch Your Career! (with Flying Start XP)
Have you ever wondered how awesome you could be if you knew what your super strengths were?
Or how it would feel to be able to describe this easily and authentically at interview?
How would you like the confidence to talk to anyone about what you are doing right now and how you could help them?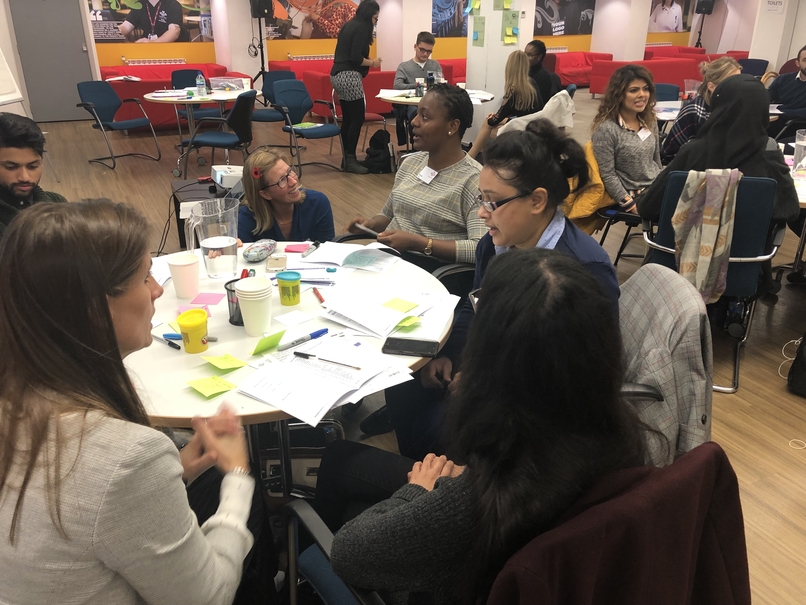 Who: Young people (16-30 years old)
Date: Tuesday 4th December & Wednesday 5th December (2 days)
Time: 9:00am - 5:00pm
Location: Prince's Trust, Morgan Stanley Centre, 124 St Paul's Way, E3 4QA (nearest stations are Mile End or Devons Road (DLR)
How will I benefit from this day?
  èUnderstand your strengths and areas of development
  èUnderstand how you come across to others due to first impressions or presentation 
  èUnderstand who *you* are and what value *you* bring to a team
  èUnderstand how to sell yourself in your next interview
  èKnow why to network and how it can help with work experience, building skills and opening opportunities
  èLearn how to use social media (including LinkedIn) to maximise your job search
Agenda
DAY ONE - Tuesday 4th December 
9am – 10.30am            Welcome and Icebreaker
10.30am – 11am          The Future of Work
11am – 11.30am          My Native Genius
11.30am – 11.40am     Break
11.40am – 1pm            Who am I? How can I influence?
1pm – 1.30pm              Lunch
1.30pm – 2.30pm         What makes me a Leader?
2.30pm – 3pm              STAR Evidence - Storytelling
3pm – 4pm                   Presentations
4pm – 5pm                   My first impression and what my
                                     body language says about me
DAY TWO - Wednesday 5th December 
9am – 10.30am            Networking - the why and how
10.30am – 11:30am     Presentations
11.30am – 11.40am     Break
11.40am – 1pm            Team Dynamics - what is your natural role?
1pm – 1.30pm              Lunch
1.30pm – 2.30pm         Interviewing with Impact
2.30pm – 3pm              CV Gallery
3pm – 5pm                   Social Media and Guerilla Tactics for nailing
                                     your next job
Others who have taken part have said:
"Really enjoyed not only finding out about what employers are looking for, but also thinking about my own strengths and what value I can bring into the workplace."
"Such a programme can give people more confidence and encouragement in recognising what they have to offer."
"It's a very beneficial 'crash course' on how to become more employable using techniques that many have not come across. Other courses are ok but this is the one that's going to get me the job."
Your free ticket only registers your interest for this programme. You should expect a pre-screening call from our team where we will confirm your attendance. 
When & Where

Prince's Trust Morgan Stanley Centre
124 St Paul's Way
E3 4QA London
United Kingdom


Tuesday, 4 December 2018 at 09:00

-

Wednesday, 5 December 2018 at 17:00 (GMT)
Add to my calendar