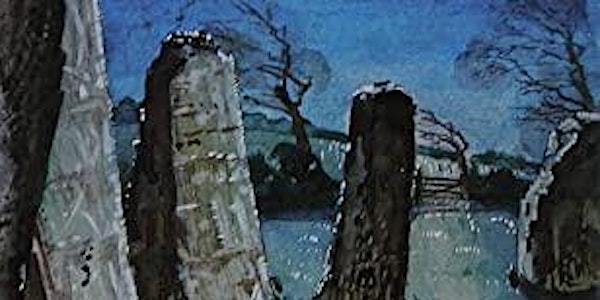 Rocks, Sonic Vibrations and Eco-Horror in Cornwall – Shelley Trower
Refund policy
Refunds up to 1 day before event
The talk will focus on depictions of Cornwall's rocks as vibratory, such as those found in works by D.H. Lawrence
About this event
Rocks, Sonic Vibrations and Eco-Horror in Cornwall
Granite underpins much of the land of Cornwall, like Scotland, Ireland and other Celtic places. In this talk, Professor Shelley Trower will draw on two of her books, Rocks of Nation and Senses of Vibration, to consider literary depictions of Cornwall's rocky landscapes and sonorous vibrations. Cornwall's granite rocks are on the one hand solidly material – about as hard and immovable and timeless as things get – and on the other they're associated with the movements of sounds and tremblings and energies.
The talk will focus on depictions of Cornwall's rocks as vibratory, such as those found in works by D.H. Lawrence, and will finally ask whether such 'living landscapes' could tie in with environmental approaches which seek to break down dichotomies between nature and humans.
Bio
Shelley Trower is Professor of English Literature at the University of Roehampton, UK. She was most recently Principal Investigator of the UK Arts and Humanities Research Council funded projects, 'Living Libraries' (2019–20). Books include Place, Writing, and Voice in Oral History (2011), Senses of Vibration (2012), Rocks of Nation (2015), and her forthcoming Sound Writing: Voices, Authors, and Readers of Oral History (2022).
Hosted by
Dr. Amy Hale is an Atlanta-based anthropologist and folklorist writing about esoteric history, art, culture, women and Cornwall in various combinations. Her biography of Ithell Colquhoun, Genius of the Fern Loved Gully, is available from Strange Attractor Press, and she is also the editor of the forthcoming collection Essays on Women in Western Esotericism: Beyond Seeresses and Sea Priestesses from Palgrave Macmillan. Other writings can be found at her Medium site https://medium.com/@amyhale93 and her website www.amyhale.me.
don't worry if you miss it - we will send you a recording valid for two weeks the next day