Description

ROCKSTAR - ADVANCED SPINNING® INSTRUCTOR CERTIFICATION
Course price per instructor: Early-bird £319* | Standard £339*
Upskill your knowledge and enhance your Spinning® Classes
Move to the next Level of the Spinning® Pathway
Earn 14 SPIN CECs (if your certification is current)
If your Spinning® Certification has expired your 14 Spin CECs gained with Rockstar/SPINPower® will be used to renew your certification for a further 2 years.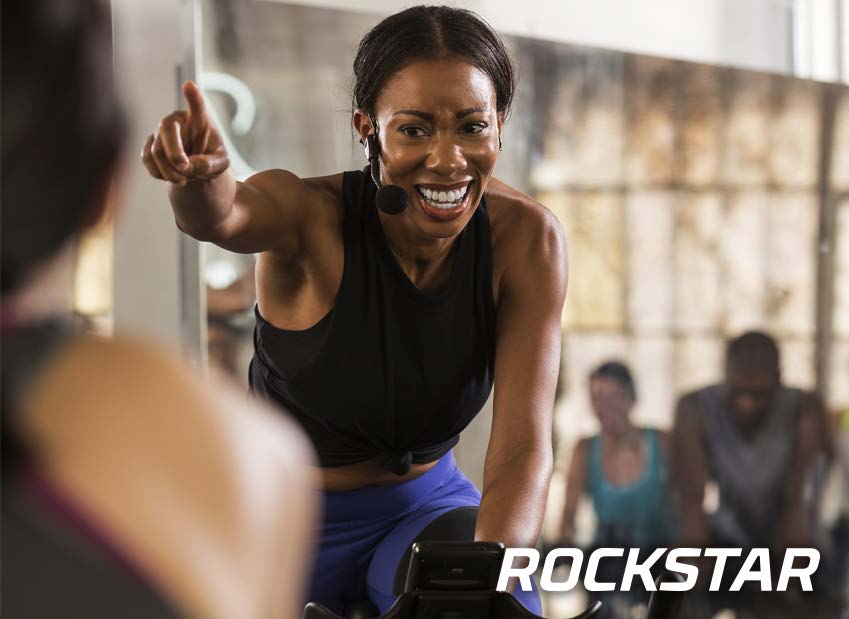 COURSE INFORMATION
The role of the Spinning® Instructor is to lead safe, fun, and effective rides that will deliver the physical and mental changes to help riders achieve their goals. You don't want to be just any instructor ... you want to be a Rockstar Instructor, where participants come back time after time.
This comprehensive training includes practical and theoretical concepts based on the highest quality coaching practices, the latest exercise science information and progression in the field of indoor cycling. Instructors will first review the foundational principles of the Spinning program, then learn how to create amazing profiles that practice knowledge, skills, and techniques in a fun and effective manner. This will take instructors to the next step in joining an elite group of the most highly trained fitness professionals in the world and enable them to provide life-changing Spinning rides and programs to students, athletes and enthusiasts everywhere.
Please note: One does not become Spinning Certified by attending this course. To be eligible for the Rockstar Certification, instructors must hold a current Spinning Certification*. After successfully completing all Spinning course modules, including the online exam, the Rockstar Certification is awarded.
*IMPORTANT NOTE: Individuals who are not Spinning certified or Spinning Instructors with an expired certification must either become Spinning Certified or renew their Spinning certification to be eligible to take the online Rockstar/SPINPower exam assessment required to earn your Rockstar/SPINPower Certification. After renewing the Spinning Instructor Certification, one is then eligible to take the Rockstar/SPINPower exam and earn a Rockstar/SPINPower Advanced Instructor Certification. Add the *Spinning® Certification Renewal* ticket to your registration.
Your registration includes:
• Becoming a Rockstar Instructor Manual
• Digital Preparatory Study Guide
• Pre-workshop science assessment "Ready to Rock"
• Online Certification Assessment
• Certificate of Attendance and Certificate of Completion (on-line once your Exam is completed and passed)
• 14 CECs toward certification renewal
Instructor Pathway
After completing all modules of this certification course, including full participation in the Rockstar Live 2-Day Training and passing the online exams and practical teaching exams:
-Level 1 instructors will become Level 2 Certified Instructors
-Level 2 instructors will become Level 3 Certified Instructors
Keep your certification active and master the skills you need to teach unforgettable classes by earning at least 14 SPIN® CECs before your expiration date.
AIMS & OBJECTIVES
The three main objectives and overview for the training are:
Learn how to CREATE enhanced profiles. You learned the basics in Level 1, now let's apply more advanced depth and detail using the FITT principle and the 4Ps.
-Exercise science review (continued from pre-course revision exam)
-Expanding your profile development skills –the 4Ps
Learn how to LAYER on the motivating elements that craft a great ride into the profile with
-Advanced Languaging
-Music
-Visuals
Understand how to DELIVER the class with excellence.
-Advanced coaching skills
-Verbal skills
-Microphone skills
-Physical communication
Rockstar instructors will continuously pursue knowledge to become better coaches. Great Spinning instructors embrace the variables and artistically combine them with the Spinning movements, revealing their creativity and giving students the best opportunities towards results.
The course contains 2 rides each day (9 hours per day): The Intensity Ride (60 min) and Music Analysis ride (30 min) on Day 1, and the Student Teach-back ride (75 min) (practical assessment) and Final Ride (60 min) on Day 2.
Josh Taylor's 300/600/900 ride will be used to help us achieve our goals throughout the training. We will use this as our foundation to learn how to create, layer, and deliver an amazing profile. Then, we will perform this ride at the end of the training to really experience the final performance.
---
Heart Rate Monitor is required for this workshop
Athleticum® would like to offer you the chance to purchase a MYZONE belt and use its awesome smart phone app, all for an amazing discount only available through ATHLETICUM®. Join us and track your real time activity, take part in global challenges and workout with knowledge.
Your £50 off discount voucher link… MYZONE DISCOUNT LINK


---
ROCKSTAR Pricing*:
Course price per instructor: Early-bird £319* | Standard £339*
Pre-apply for GoCardless 3 month Direct Debit plan available to individual instructor bookings. Terms apply. Includes DD transaction fees. Payment collection is usually 1 week following payment set up and each month thereafter for an additional two months. *This is not applicable to VAT registered businesses where VAT will be applied in addition*
- Earlybird Flexi-Pay 3 monthly payments of £106.33 FLEXI-PAY EARLYBIRD
- Standard Flexi-Pay 3 monthly payments of £113.00 FLEXI-PAY STANDARD
Discount-Buddy Rate - £299 per instructor. We will invoice you both via email once your Discount-Buddy is registered on the same day. Terms apply - payment required in full upon receipt of your invoice or you can pay via the GoGardless here - Advanced Spinning® Certification_Buddy_19
---
Spinning® Ambassador and Master Instructor: Cat Booker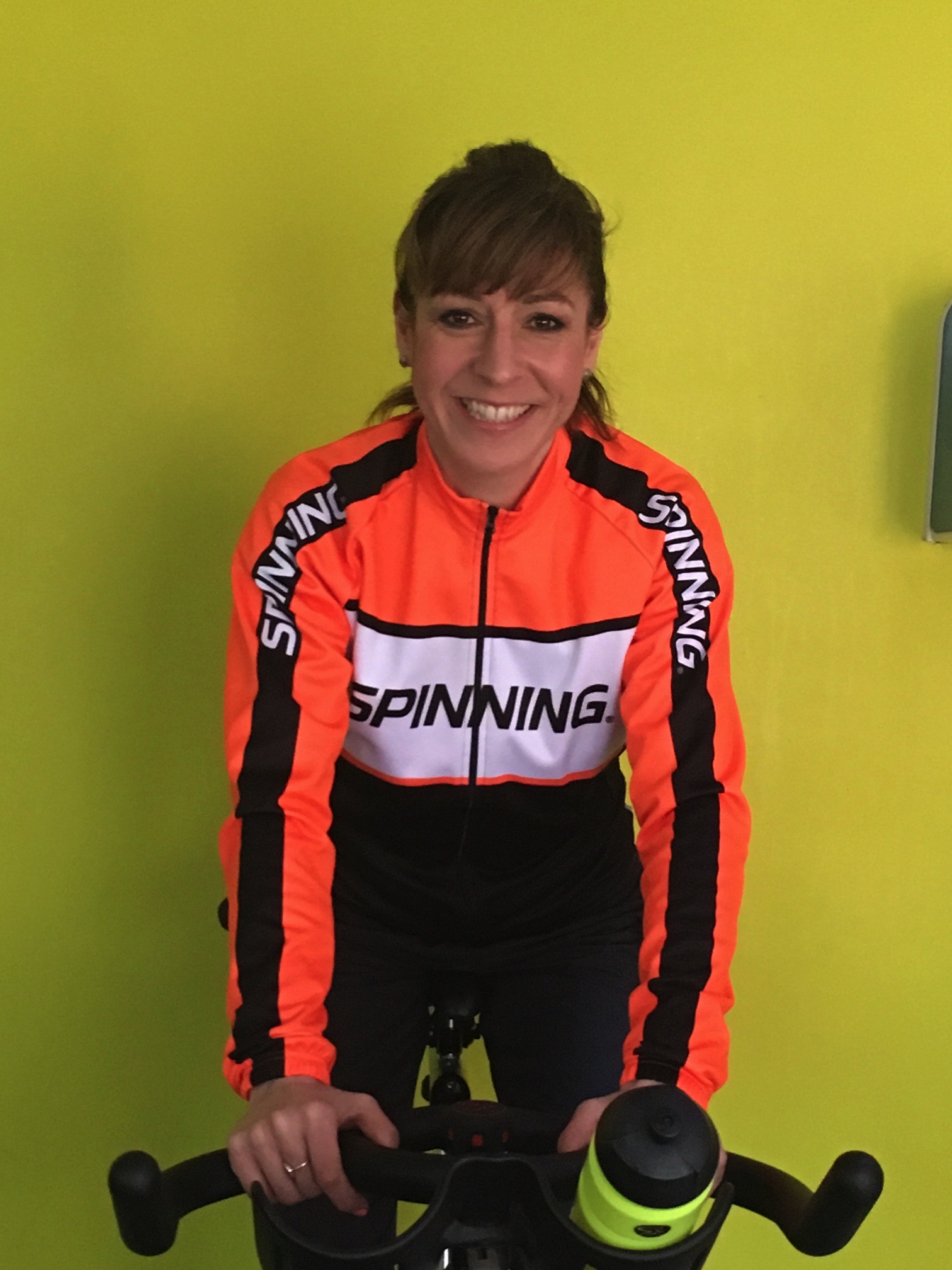 ---
Other Events to check out: EVENTS AND EDUCATION CALENDAR
P.R.O.S. SHOWCASE 2020 | Spinning® and Fitness Conference
27th-29th March 2020 - LOOK OUT!!! BOOKING OPEN SOON
EARN up to 14 SPIN® CECS in one funtastic 3 day event weekend full of functional fitness and Spinning® education and rides!
---



---

GEAR UP: Why not join the team and add a P.R.O.S. Spinning® Jersey to your collection. SPINNING® P.R.O.S. 2019 Jersey. BUY 2018 shirt NOW (stock limited)