Description
Greetings!
We are pleased to invite you & your friends and family to our- Children Health's Week 2017 event! This event is held to educate parents on how to sustain a healthier lifestyle for their children. We've invited special speakers to cover aspects/subjects on: Mental Health, Physical Health and Nutrition Health in Children.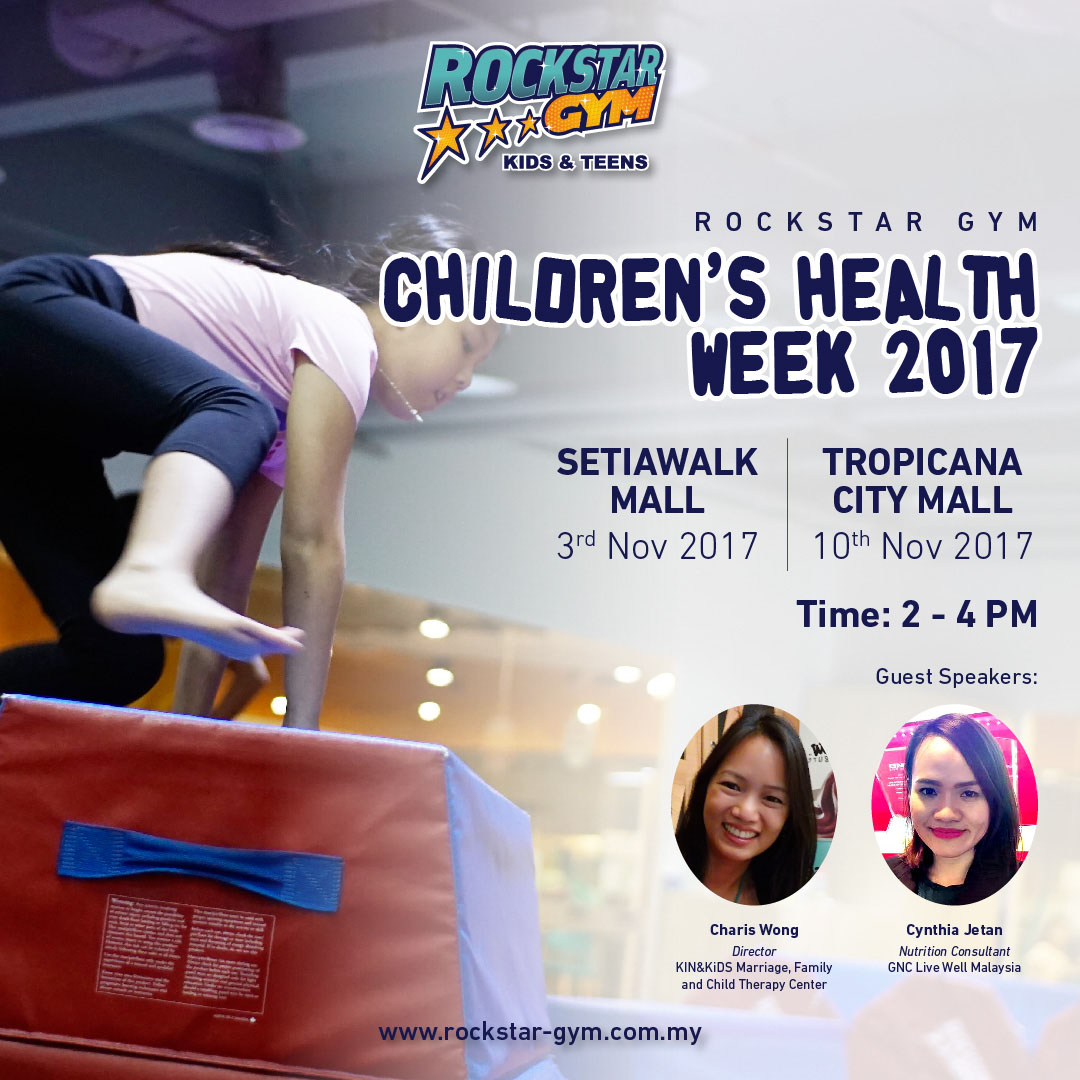 Currently, we have 2 dates available at 2 different locations on Fridays for this event.
Event 1

Location: SetiaWalk Mall, Puchong @RockStar Gym

Date: 3rd November 2017

Time: 2pm – 4pm

Event 2

Location: Tropicana City Mall, Petaling Jaya @RockStar Gym

Date: 10th November 2017

Time: 2pm – 4pm
Guests will be receiving our Goodie Bags and all-inclusive FREE access pass to our gyms! Please do RSVP your seats with us by 22nd October 2017.
For more information, drop us a message on: https://www.facebook.com/rockstargymmalaysia/
Have a great day!