Description
When discussing the lack of Women in Tech Katia Beauchamp - Co Founder of Birchbox told the Guardian "When a woman is growing up, it's important the people around her tell her what could be possible, and that she has role models to look up to."
https://www.theguardian.com/careers/2016/dec/01/birchbox-co-founder-girls-need-female-role-models-in-tech-to-look-up-to
NatWest Business Growth Enabler Sharniya Ferdinand would like to invite you to join our 'Women in Tech' panel discussion exploring how important it is for future women looking to join the tech industry or starting their own tech companies to have visible Role Models.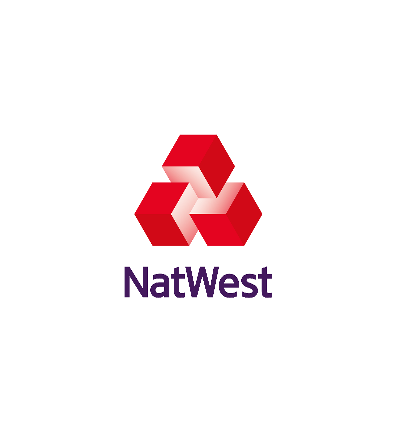 Panellists
Jesu Martin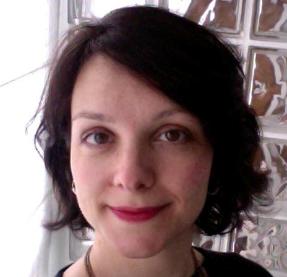 Jesu Martin has a passion for IT and successful careers.
She's taken several different roles in IT: from developer to project manager and award-winning mobile app designer. Having changed industries four times, she's seen too many women cutting their options short because of external pressures. She was a Diversity board member at Barclays Wealth in Scotland, and the findings regarding women's career management still live with her.
Having been accepted for every job she's interviewed at in her 17-year-old career, she thought it was time to start changing that and helping people make the most of their talents. That's why she founded The Confident Job Hunter, which she runs in parallel with her role as the Head of Customer Success at an Artificial Intelligence start-up called Wise Athena. Award-winning speaker and avid learner, this and her two young daughters keep her hands pretty full!
Leila Singh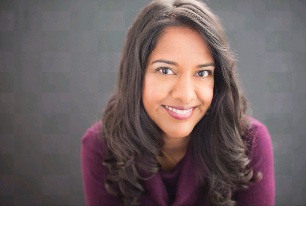 Leila Singh has a wealth of experience in bringing out the best in others, something she has naturally leaned towards throughout her adult life, with colleagues and friends alike, as well as within a more formal capacity where she coaches and mentors clients, empowering them to realise their true potential!
Her career of 20+ years has spanned accountancy and finance, with Leila qualifying as a Chartered Accountant (FCCA) in 1997. She later went on to be a successful recruitment consultant placing senior level finance professionals. Following redundancy, in 2003 Leila joined the largest IT outsourcing company second only to IBM, within a Corporate Finance / Treasury role, where amongst other things she executed limited and non-recourse asset financings totaling >$200M. Leila later spent 18 months in Treasury Management before moving into Sales working for the Financial Services arm of a leading global IT company, aligned to some of the largest clients in EMEA, funding $700M+ of business to date, repeatedly exceeding her sales quota, and setting the benchmark within the team across a number of activities. She continues to be positioned as the role model for the team.
In parallel, Leila is working on further growing and establishing her transformational coaching business, where she is empowering driven and highly motivated individuals like herself, including but not restricted to Directors and Managers, to discover their own definition of success, to realise their true potential and achieve their desired outcomes. Leila, The Limitless Success Coach, is the creator of the system the 'Ultimate Success Blueprint' and has shared her philosophies, learnings and system in her award winning book, "Success Redefined – How to leverage your natural talents to become limitless!"
Marija Butkovic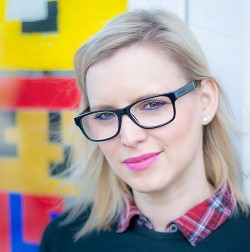 Marija Butkovic is a business, PR and marketing consultant who has worked across a range of projects in different industry sectors, including legal, journalism, IoT, tech and fashion.
She is a co-founder of Kisha Smart Umbrella - a wearable tech startup behind the world's smartest fashion tech umbrella, and Women of Wearables - UK's and Europe's first organisation aiming to support, connect and mentor women in wearable tech, fashion tech, IoT and VR/AR.
She is member of Tech London Advocates - an organisation aiming to support technology startups in finding new investment, new talent and achieving high growth.
She currently works with startup accelerators and incubators in London and worldwide on delivering help as a mentor and advisor.
As PR strategist and journalist Marija has worked with some of the world's leading tech and business magazines and portals (Wired UK, TechCrunch, Venture Beat, Financial Times, Forbes, Business Insider, London Evening Standard, Sunday Times, EnGadget, Gizmag, AdWeek, BuzzFeed, etc.).
Prior to working in the tech industry, Marija was a corporate lawyer and consultant for legal trade journals. She holds a Master of Laws degree and was also awarded a diploma from the Startup Institute in London.
Paris Petgrave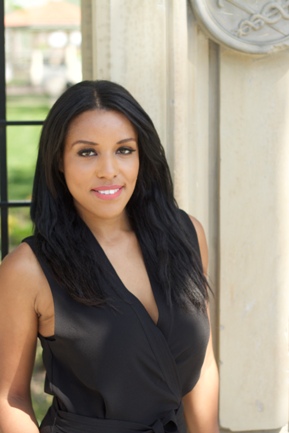 Paris Petgrave is the Co-founder and CEO of We Love Work, a disruptive hiring app that assesses organisational culture and predicts job applicants that are the best fit. Prior to this Paris ran her own head hunting firm for 7 years working with a number large, multi-national organisations including Barclays, Harrods, Virgin, and the NHS on recruitment programmes.
Paris has designed a number of workforce development initiatives for UK government agencies and regularly consults on workplace culture and diversity in tech
Paris is also the founder of Rare Seed Capital, a seed fund which invests in early stage technology companies with at least one female or ethnic minority founder on the founding team.
Sally Eaves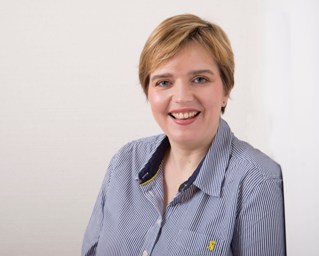 Sally Eaves
CTO at MindFit, CIO at Intrapreneur International, Management Board of TeamBlockchain
Speaker, Researcher and Author, Social Innovator and Entrepreneur
Sally is recognised as a thought leader in emergent technology, online media and navigating digital disruption to sustainably support business success, educational development and social impact. She is Chief Technology Officer at MindFit and Chief Innovation Officer at Intrapreneur International, a member of the Strategic Management Board for TeamBlockchain and also undertakes bespoke consultancy projects. This is underpinned by a breadth of leadership experience gained at Orange Business Services, Everything Everywhere and T-Systems, alongside research, teaching and executive education at Aston Business School and Oxford University.
Sally is also an international events speaker with multiple awards spanning research and practice. She is an established author with 50+ publications in business, technology (Blockchain, VR, AR, AI) and education and holds an industry and academia engagement role with the British Academy of Management. As a member of Tech London Advocates and the Diversity Board for Silicon Canal, she strives to support technology start-ups in finding new talent and investment, achieving high growth and enhancing inclusion in the sector. Sally has cultivated a highly engaged and cross-sector network both in person and across all leading social media channels. She is working with Oxford University in relation to advancing CIO leadership to address prominent strategic IT and digital challenges.
Developing, mentoring and advocating projects that harness business and technology as a force for good is a long term passion alongside opening up access to career and STEAM opportunities for girls, women and other groups that are underrepresented in leadership and technology positions. Sally is launching new initiatives and events to support intrapreneurs, entrepreneurs, young global leaders and Women in Tech. She is co-founder of the Women's Empowerment Festival, Director of Education at the Global Young Asian Entrepreneurs Network, UK lead for the Circle of Young Intrapreneurs, a charity trustee with Challenge Cancer through Adventure and a member of the strategic board for the community interest company, Seek for Change. Sally is also a judge and project mentor for the Education Awards 2017 and a technology ambassador and mentor working with a number of professional bodies and organisations globally.
Sarah Pierce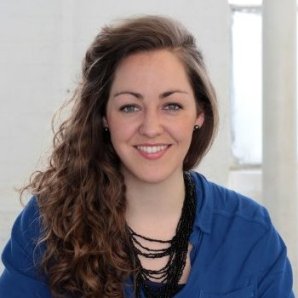 Sarah R Pierce is Founder of Sohi World, and Non-Executive Director at Kingdom Bank.
Sarah founded SohiWorld.com to empower start-ups with quality introductions to the people they need to talk to in order to grow their business.
​​Having read Mathematics at Oxford University, Sarah went on to become the youngest Director at RBS in their SME Lending Team age 25​, won the national Professional Women of the Future award, and then left the city to begin a portfolio career - start-ups, consulting, NED roles...
Sarah failed the 11+, didn't get her grades for Oxford, didn't get her 2.1 for RBS and then left a successful career in finance to pursue an unpredictable career in start-ups. She is more than happy to talk about the elephants in the room - risk & failure, and how we can harness these to build emotional fitness and resilience.
So if you already work in tech or are looking to start please join us for an evening of lively discussion and to connect with like minded people.
We look forward to seeing you there!!