Description
This Saturday, 10th October, get hands on with the amazing new ROLI Seaboard RISE multi-dimensional controller at Absolute Music in Poole. Demonstrated by the inspirational playing of Marco Parisi, and with ROLI experts in-store all day, don't miss this opportunity to hear, and touch, this unique controller.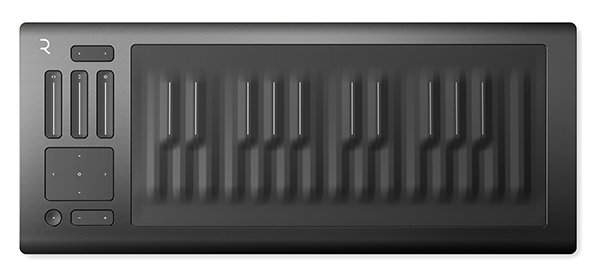 Bringing a new dimension to your control of software instruments, the Seaboard RISE is the world's first truly accessible expressive MIDI controller. It establishes a new standard in music-making devices by combining the intimacy of acoustic instruments with the versatility of electronic music. Paired with Equator, our powerful software synthesiser, the Seaboard RISE unlocks unprecedented creative possibilities for contemporary musicians. It is the first Expressive MIDI device to offer an easy-to-use multi-platform synth, the first with an integrated user control panel, and the first to perform wirelessly with an integrated battery and MIDI-over-Bluetooth.
The ROLI Seaboard RISE ships on 10th October priced at just £599 RRP inc VAT.