Description
Join the Rollercoaster gang for a night of rave music, dancing and celebrations at one of London's most iconic bar-venues.
On Saturday the 5th of October, live Disc Jockey's will be spinning the best in Drum & Bass and associated rave musics, as we host a birthday celebration for Punk Rock Rapper Jon Audio, a friend and supporter of the Rollercoaster family. DVSMC will be performing some of his latest tracks recently released as part of his #gwapa collective.
and everyone will most likely be getting very tipsy...
LIVE DISC JOCKIES!
DOPE AMMO
Established in 1998, Dope Ammo is a widely recognised, influential underground DnB label/artist with a worldwide following and a unique signature sound of Drum n' Bass. Huge hits over the years include Kill Bill, Roots & Culture and a Bad Ass remix for DnB legends Mickey Finn & Aphrodite.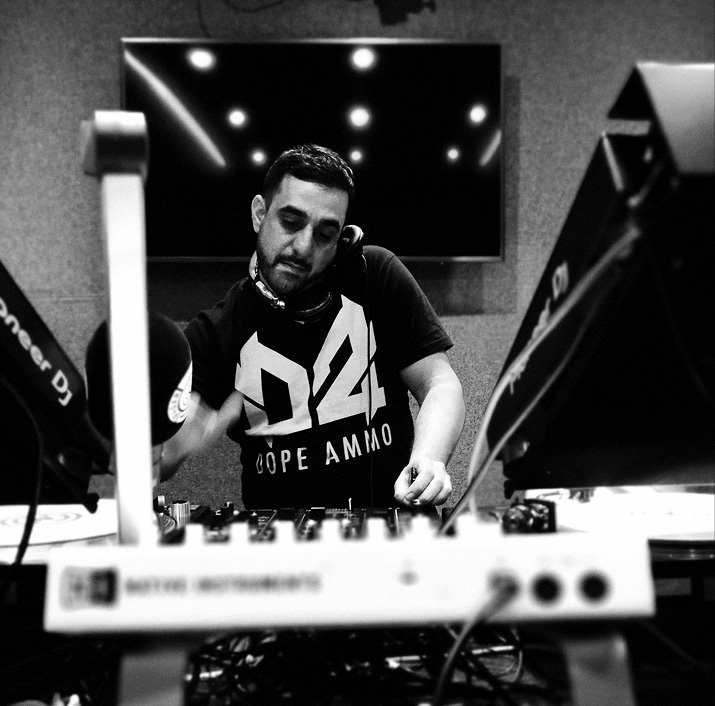 Dope Ammo has toured worldwide for many years and headlined huge UK and overseas festivals like Boomtown Fair, Nass Festival, Snowbombing and Fusion Festival – Berlin. As well as collaborating with top DnB players including the likes of Benny Page and Serial Killaz, he has a massive selection of remixes under his belt including Alan Walker's global hit record "Faded" for Sony Music (Relentless) and remixes of top MC's, including Dynamite MC (Full Cycle), Tenor Fly, Lady Saw, Bigga Ranx and more recently, hot New Orleans rapper Curren$y.
Dope Ammo has also worked on various computer games music projects working alongside the world-renowned Sigma for Activision and Codemasters and he was commissioned by Sony Computer Entertainment to produce music for the BAFTA award-winning game "B-Boy". As well as this Dope Ammo also has a long-standing relationship with Loopmasters and has created some amazing production packs including a most recent collaboration with Serial Killaz
Dope Ammo has recently released his 3rd studio album entitled Influence. The album is a collection of brand new music based on the different genres that have influenced the Dope Ammo sound, including, Funk, Disco, Soul, Hip Hop, Reggae, Old Skool Rave, and of course Jungle and DnB. Album artist collaborations include Benny Page, Serial Killaz, Taiwan MC & AM Sniper (So Solid Crew) plus legendary house diva Kathy Brown.
D VOX
A multi-genre DJ sings live in the mix, D Vox aka Daniela Rhodes creates complimentary melodies to accompany electronic productions. This, together with her deep and inspirational lyrics, has sealed Daniela's reputation across multiple genres worldwide.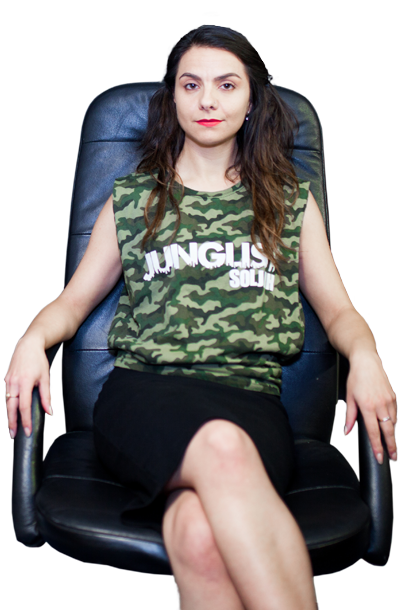 In 2015 came her first collaborative label release 'Perpetual Motion' as part of highly respected drum and bass producer Philth's Mammoth EP released on Flexout Audio in Sept 2016. The track also made it to the 'We Are 21' Hospital Records compilation in January 2017 and was featured shortly after in a London Elektricity podcast.
Throughout 2018 and 2019 Daniela has been working with producers, seeing collaborative releases across genres on labels Vamos Music, Stripped Music Management, Deep Sessions Recordings, Flemcy Music, UC Genuis, Hardpoint Recordings, DNBB Digital, Krafted's sub-label Unrivalled Music and Pool-E Music's Ambassade Records.
She has a wealth of experience under her belt and has taken her eye and ear-catching dj sets incorporating her live, original vocals to Ibiza, Ayia Napa, The Maldives, Switzerland, Australia and has supported Judge Jules, Seb Fontaine, Christian Varella and Brandon Block.
VIRUS
Awaiting details, But basically, DJ Virus is a Kool London resident don. Virus is one of the FIRST ever DJ's of the Original Rollercoaster cru from 2002, he's returning to play some of the best old skool rave music for the more discerning raver.
CALI
At Just 20 years old... A multi-genre DJ with a residency DJ on LifeFm who has played at GYPO festival, Status, The Beach Bar on San Antonio beach Ibiza, Breakology and even a Rollercoaster in 2018. She has been a support DJ for acts such as Ratpack, Dr S Gachet, Nicky Blackmarket, Rap, Mickey Finn, Hazard and many more. Cali and Rollercoaster co-founder DVS often get on sets together and smash the living daylights out of speakers to entertain a fast-growing cult-like following around the UK
BLACKLIST
Another multi-genre Disc Jockey, wow, we didn't think we could pack any more in! Blacklist aka David Broome returns to smash down some of the best rave classics for the more mature rave/dnb music love. Blacklist experienced a meteoric rise in 2017 when he was nominated for an award as 'best-breakthrough DJ', a symptom of hanging around dvs and doing regular shows on Lifefm.tv and the Epidemik show. Blacklist has played alongside Brandon Block, Aphrodite, Kenny Ken, Slipmatt, Dr S Gachet, Vibes, Ratpack, Nicky Blackmarket and many many more.
********LIVE VOCALISTS********
DVSMC

Co-founder of Rollercoaster, dvsmc aka Darren is a Reggae singer who jumped on the Drum & Bass vibe in 2001 after becoming addicted to the fast ripping b-lines and manic drums. Dvs has performed with the likes of multiple award-winning Dj Andy C, Jump-up pioneer Aphrodite and upfront jungle pioneer Kenny Ken, Brockie and more. Other Dj's dvs has worked with include DJ Fresh, Chase & Status, TC, Hazard, Fabio, Benny Page, DJ Rap, High Contrast, as well as performing alongside MC's Harry Shotta, Funsta, Shabba D, Skibadee, Fatman D and many more.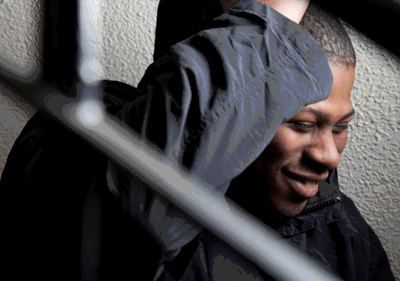 Dvs is the scene's laziest MC, as he never writes lyrics and makes it all up on ther spot, freestyling the way through his sets, as well as chatting songs he wrote decades ago that seem to get the crowd smiling every time.
DVS will be performing a suit of his newest creations, "forget betty", "Mary", "deep belly garden", "All night long", "knees" and "Stiff body". DVS has released albums under his own label, via consumer recordings, Urban Dubz and lately via the gwapa Moniker alongside Holland-based producers.
JON AUDIO
Awaiting bio, in the meantime we know it's his birthday and he loves JD & Coke(double please)
MC CD
Top Rollercoaster representer out in the DnB Scene, part of the VIP London gang and all round G on the mic in the hosting/MCing game. Resident on OriginUK and has performed with some of the BIGGEST names in the Drum & Bass game.
This is a full-on Rollercoaster experience, so expect new Rollercoaster merchandise that will be revealed for general sale on the night, along with our all-new website. This event will also be broadcasted all over the world via a live feed to popular social media channels.
There will be NO GUESTLIST to this event, it's ticket-only and this is limited to just 115 attendees
(Most of the profits will be used to fund families living in poverty in the UK and South-East Asia)