RH x BH: the automotive show that celebrates custom and enhanced vehicles. We hope you join us at the Bicester site for a truly unique event
About this event
It's time for RollHard x Bicester Heritage 2.0 and this time we are taking over the `Technical Site at Bicester Heritage. A show celebrating custom and enhanced vehicles.
RH x BH is an event that welcomes people of all ages, from all corners of the modified spectrum, to gather and connect. Whilst certain shows concentrate on a style or manufacture we bring them all together and throw in some surprises to boot. 
The brand is "For Enthusiasts, By Enthusiasts" and the RollHard events represent our eclectic car and bike community. 
If you are attending as a visitor and not displaying your vehicle then please purchase a public ticket and come enjoy the day with us.
If you have any questions please see at the bottom of our events page, click the link below to direct yourself there.
We hope to see you there.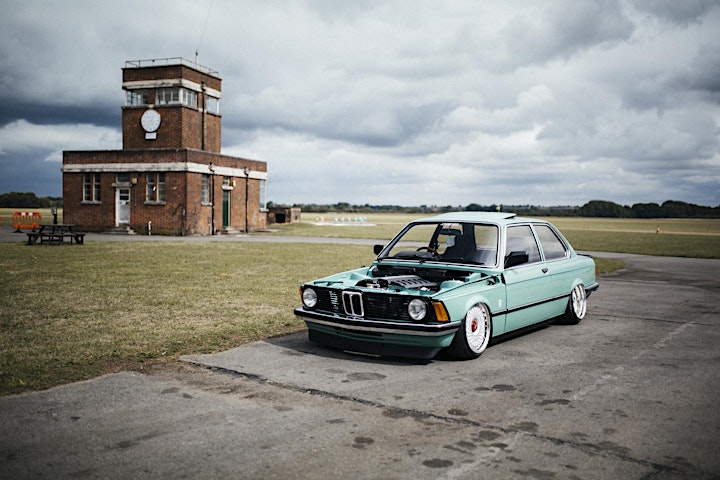 Organiser of RollHard x Bicester Heritage 2021
FOR ENTHUSIASTS, BY ENTHUSIASTS.
SINCE 2010
Whether you're busting your knuckles on your driveway or modifying a brand new car, you're part of the movement. We don't care what your bonnet badge is, if it looks cool, it is cool. RollHard is a group of friends who love cars and car culture. Nothing more, nothing less.
BLOG
The RollHard blog represents our take on modified automotive culture across the world. You'll find car features, event coverage and announcements.
STORE
Be part of the RollHard community. We put our heart and soul into designing every single piece of merch. The details are important to us. We do this because we love it. Don't forget, our brand is "For Enthusiasts, By Enthusiasts".