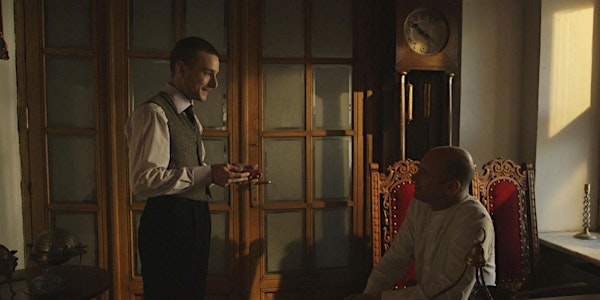 Romanian History Film Days: Historical Short Films Programme (24 Nov)
Location
Romanian Cultural Institute, 1 Belgrave Square, London SW1X8PH
United Kingdom
Description
UK Premiere
Historical Short Films Programme – followed by Q&A with programmer&producer Claudia Duca
The Christmas Gift / Cadoul de Crăciun (2018, 23'), directed by Bogdan Mureșanu
On 20 December 1989, a few days after Ceaușescu's bloody repression in Timișoara, a father's quiet evening turns to sheer ordeal as he finds out that his little son has mailed a wish letter to Santa. As the kid understood, his father's desire was to see Ceaușescu dead.
About Life - King Michael of Romania / Regele Mihai al României - Despre Viață (2017, 30'), directed by John Florescu

Timeless Love (2017, 18'), directed by Ștefan Marin & Rareș Neagu
Bucharest, 1942. War seems far away from the capital, but the stillness of the city is just apparent. When there are no gunshots, people get themselves troubled by their own emotions. Lidia, a charming young lady, is about to make a difficult choice in her life: love or safety?
Part of Romanian History Film Days in Belgravia (22-24 November 2018)
www.icr-london.co.uk