This Winter, dive into the mysterious landscapes and majestic castles of Britain with James Mitchell of John Mitchell Fine Paintings.
About this event
The evening's discussion will focus on the gallery's London Art Week exhibition, 'Romantick Situations' - Castles and the Picturesque in Eighteenth-Century Britain.
The title of the exhibition stems from Julius Caesar Ibbetson's description of Morlais Castle in south Wales, which he was taken to see by his patrons, the Bute family, in 1789. As Britain prospered at home and prevailed overseas, Georgians increasingly felt a sense of uninterrupted connection with Britain's ancient and mostly mysterious past. To them the huge castles in strategic and often dramatic settings stood for the turbulence, drama and territorial upheavals of the Middle Ages. For landscape painters already awakening to the stirring scenery to be found across the British Isles, its majestic castles, abbeys and ruins had an irresistible allure and contributed to the rise of the Romantic movement.
About the gallery
John Mitchell Fine Paintings is an independent family business established in 1931. Now in its third generation it is run by brothers James and William Mitchell. They specialise in buying and selling European and British paintings and drawings from the seventeenth to the twentieth century. Over the firm's ninety year history they have sold paintings to many national and international institutions; most notably in recent years the earliest Dutch painting in the National Gallery of Art, Washington, a winter landscape of 1611 by Adam van Breen.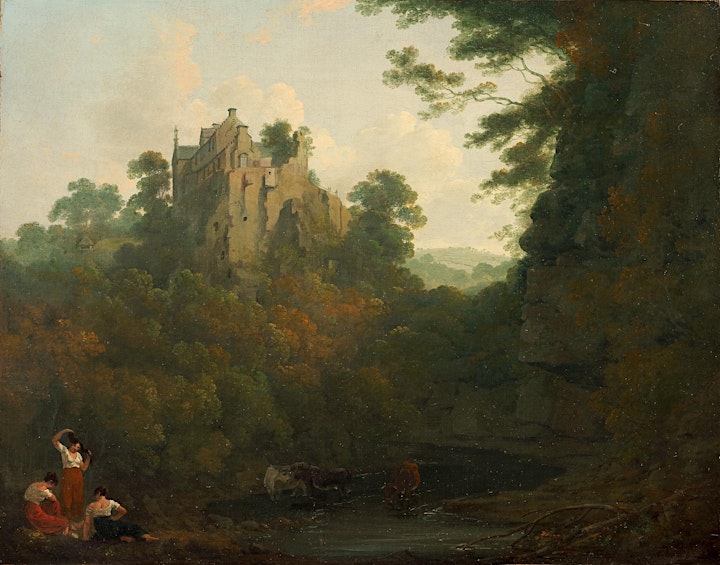 Organiser of 'Romantick Situations' at John Mitchell Fine Paintings
London Art Week is a major showcase of London's leading galleries, specialising in the very best paintings, drawings, sculpture and decorative art available on the market. Twice a year, London Art Week attracts private collectors from around the world, curators from national and international museums, as well as welcoming those who are just curious to learn more. Talks and Events are scheduled throughout the week and exhibitions are hosted live & online on the London Art Week website from a wide-range of participating galleries and auction houses.