Description
DJ Garfie and his team proudly presents ROMEO DONE #6 bringing you the best in Old Skool!
If you love your old skool Dance, Garage and RnB then we invite you to THE best Old Skool night in Suffolk! It perfectly captures the vibe of the early 90s club scene taking you back to the way it used to be...it's 6 hours off from the world to completely let go and immerse yourself in the music & atmosphere.
Romeo Done returns for its 6th edition on Saturday 9th March in our new home as decided by the Romeo Done supporters! With increased capacity, massive bar and surperb staff, we've got all the ingrediants for THE best old skool club night experience. It's a perfect and unique opportunity to rewind to the golden days of old skool club nights. Its everything you loved and more...
For those of you that have been to Romeo Done before you will know what an epic night it is...for those of you that haven't - you have no idea what you've been missing! Since we made the leap in 2016, Romeo Done has become the l#1 old skool night in Suffolk consecutively selling out in advance and providing an unforgettable club night experience.
Featuring DJ Garfie on the decks, providing a blend of old skool anthems, Romeo Done is set to celebrate its sixth night with the biggest and most exciting sound and lighting production to date. PREPARE YOURSELVES!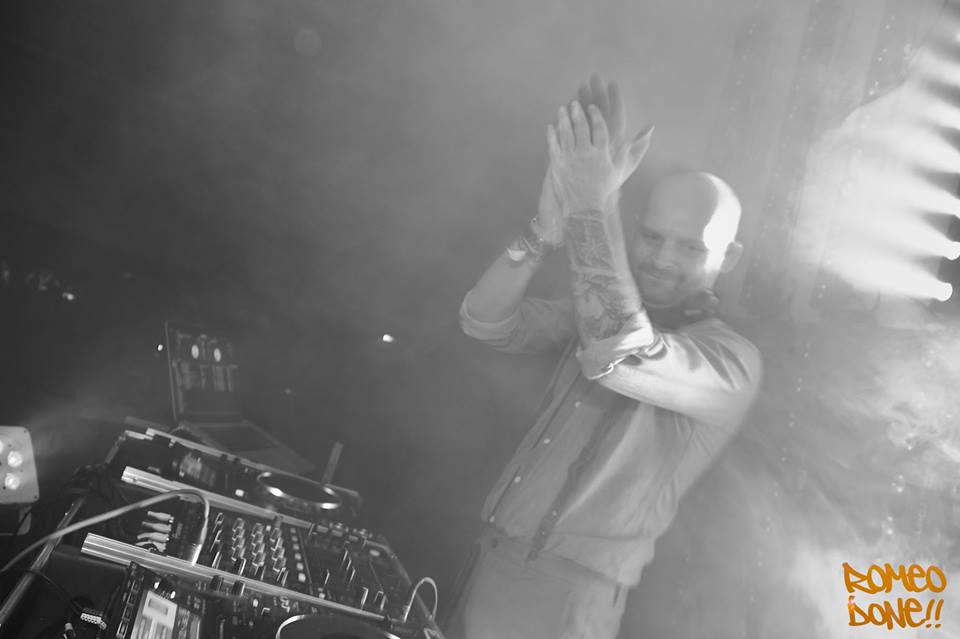 For those of you that really want to make a night of it, we have worked alongside The Ipswich Hotel to provide all Romeo Done guests with an unbelievable package of half price rooms including breakfast! Just imagine, all the girls getting ready together with a glass of wine (or bottle) while the lads have a beer at the bar! No rush, no taxi's and just a stumble across the car park at the end of the night.
Please see the FAQ's for full details
#romeodonebreakfast
Remember when you all used to pile into a greasy café the morning after still pi**ed to relive the memories the night before?? (even if they were best forgotten!) well the Romeo Done experience just got even better…
For the second time we will be hosting the #romeodonebreakfast; for everyone who stays in the hotel you will be invited to join the Romeo Done Team for a full English breakfast to be served banquet style in the venue the morning after! Last time was such a hit that we couldn't miss the oppotunity to do it again (and Garf promises to be on time!)
TICKET DETAILS
IMPORTANT: We are NOT reserving any tickets for the door. You have been warned; you snooze, you loose!
£11.50 Advanced ticket booking
NO FREE ENTRY
You must present your ticket on the door in order to gain entry. If you do not have this you will be charged the full on door price. Everyone will be issued with a wrist band on entry and this must be worn at all times.
TICKETS ARE NON-REFUNDABLE
HOTEL DETAILS
Rooms are charged at £60 per room (£30pp) which includes a full english breakfast.
Please contact The Ipswich Hotel directly quoting ROMEO to recieve this incredable deal.
Breakfast will be served banquet style back in the venue with the Romeo Done team #romeodonebreakfast
FAQs
WARNING – This Event is for 18+ only. There are unrivalled audio visual display of epic proportions, co2 cannons, strobe lighting and severe laser effects; ATTEND AT YOUR OWN RISK

How can I contact the organiser with any questions?
Visit our website www.romeodone.co.uk
E-mail: info@romeodone.co.uk
Log onto the Facebook Event page and comment with any questions and Garfie will get back to you ASAP.
What's the refund policy?
Tickets are non-refundable. No exceptions.
Do I have to bring my printed ticket to the event?
Tickets are only valid for the ticket holder. No screenshots of tickets, it's a screen shot, not a ticket. Please download the app or print of the the ticket or download and open your PDF.
Is there a Clockroom?
Yes there is and this will be charged at £1.00