Romeo Done presents ROMEO RASCALS #1 for children aged 0-12yrs and their party parents!
About this event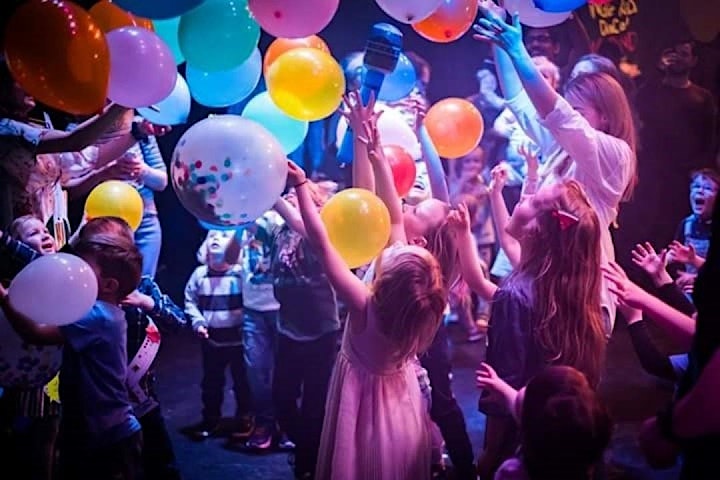 Romeo Rascals is set to be East Anglia's biggest family old skool club night where both kids and parents can enjoy the full on Romeo Done experience!Our aim is to create a night in which the whole family is involved TOGETHER.
This isn't your typical school disco; parents sat round the edge looking miserable, kids sweaty and high on sugar. Oh no people, this is full on 90's fun for all the family.Romeo Rascals is really excited to announce that our first event will be at the amazing Corn Exchange in Ipswich! Boasting a massive capacity of 900 people, there's no skimping on the dance floor which means plenty of space for little ones, big ones, Mum, Dad, Aunt, Uncle and Granny to bust out some shapes.
Imagine old skool club night with the added bonus of giant ball pits; face painting, bubbles and balloons. What is there not to like?!
EXPECT THE UNEXPECTED
With those of you that have attended our Romeo Done events, you will know how hard we work to ensure you have the best night of your life with our full lighting and sound production, and Romeo Rascals will be no different with:
DJ Garfie on the decks providing a blend of old skool anthems
A special guest appearance from DJ Dares
Face Painting (not included in the ticket price)
Balloons and Bubbles
Glow Sticks and Whistles
A massive dance floor allowing everyone of any age to dance together (which is what this event is all about!)
ESSENTIAL INFO (Please read)
Music will be monitored at safe levels but please feel free to bring ear defenders if you prefer
All our events are fully risk assessed to meet health and safety guidelines and we will have trained first aiders on site at all times.
Babies are free of charge if carried in a sling
All children (of walking age) require child tickets. All adults are free of charge but will still require an adult ticket.
Strictly no adults will be admitted unless accompanying a child/ren. There is a maximum of three adults per child and visa versa - a maximum of three children per adult. PLEASE NOTE - ADULTS NEED TO HAVE A VALID TICKET AS WELL AS CHILDREN.
We will be operating a ZERO ALCOHOL policy. However, mocktails, soft drinks and hot drinks will be available.
Please note, parents remain responsible for children. Children must remain supervised at all times.
Tickets are non-refundable.
Buggies should not be taken on the dance floor at any time.
While buggies will be permitted, it is advisable to bring non-walking babies in a sling where possible.
Expect club lighting in a club environment. Strobe lights WILL be used.
Please be aware that we will be using latex balloons.
By attending, you give permission for Romeo Rascals to photograph and video the event for press and social media use. If you see a photo you wish to remove, please contact us via our Facebook page.