Become an expert communicator. Over 2 days you'll put theory into practice using proven coaching techniques to build better relationships.
About this event
What we mean and how our message is understood is often worlds apart. Invest in your self development to close this gap and become a much more effective communicator.
In this Masterclass Ron Tanner will guide you to shift from a telling / instructional style of communication to a coaching style.
Ron creates an immersive environment which enables participants to completely engage with the course content in a close simulation of actual workplace situations, which results in deeper retention of material.
What you will learn:
A variety of coaching skills and techniques which can be drawn upon in any coaching and management situation
How to engage in and successfully lead difficult conversations
When and how to manage and coach simultaneously
A method to coach senior team members to empower staff to be more independent and take greater responsibility for their work while feeling more engaged
Specific personal interaction skills to add to your existing management capabilities
Your ticket price includes:
* 2 day attendance at the Coaching Skills course at Hotel du Vin, Brighton (AA Covid-19 confident accredited ) inclusive of lunch plus hot and cold drinks will be freely available throughout.
* A personal assessment within Compass behavioural indicators, used by business leaders and management teams to help individuals, teams and businesses unlock their potential and perform better.
Compass provides behavioural insights into how people, individually and collectively as a team, respond in relation to communication, leadership, risk and natural pace.
There are four indicators to complete, the results of which will be reviewed and discussed at the training. The usual cost for these indicators is £97, however this is included in the course fees.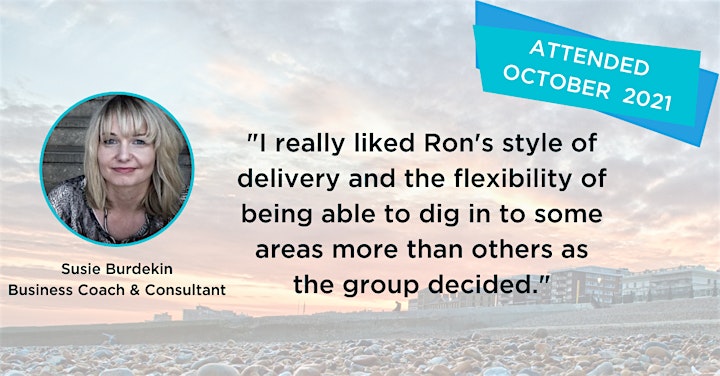 Ron is a mentor, advisor and coach to business leaders, specialising in helping CEOs and leaders develop their strategic and personal agendas for building successful long-term value for their businesses.
Having started his career as a Chartered Accountant with one of the 'big four' practices, he then founded and ran a successful firm for many years. Ron has invested in a significant amount of personal development to better understand the drivers behind people's choices and why they often need not only business advice but also a few home truths.
"Tanner has both a sharp focus on data, numbers, systems and processes and a deep understanding of the role that leadership, culture, values, vision and energy all play within an organisation. His contribution to The Big Lemon is invaluable."
Tom Druitt, CEO, The Big Lemon
Organiser of Ron Tanner's Coaching Skills Masterclass
Training by Shirlaws is part of Shirlaws Group, a global community of business professionals.
Since 1999 Shirlaws has transformed over 7,000 companies across 34 territories, we have a wealth of proprietary Intellectual Property and our proven techniques, tools and methodologies are unique to us.
We are a founding member of the Provider of Training Excellence (PTE) accreditation, part of The Professional Development Consortium, which recognises professional training and learning providers that offer high-quality training provision.