About this Event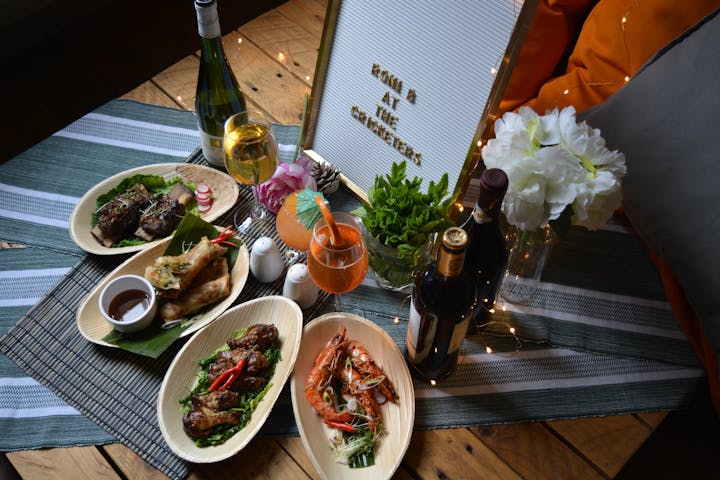 We are so excited to announce that Roni, a self-taught cook and a food lover, passionate about introducing Filipino food to the UK. Will be bringing flavours of the Philippines to The Cricketers Croydon to serve her delicious Platitos menu.
Her cooking is all about creating the flavours of the Philippines using local British produce, together with choice and premium Philippine ingredients. Roni believes in using quality ingredients to create simple, tasty and meals.
Platitos, or small plates, are the Phillipines' version of Spanish Tapas. Filipino food is arguably the world's original fusion food, drawing influences from its original malay roots, three hundred years of Spanish (via Mexico) rule along with Chinese and other Asian traders.Truly a crossroads of the world over several centuries. Flavours may draw on the natural sweet cane vinegar produced there or soy sauce introduced from China. Spanish influences may come through in the use of paprika and other spices. Coconuts grow in abundance, so coconut milk is often found in dishes as well as fruits such as mango. Also, being a group of some 7000 islands, fresh fish and seafood figure prominently.
As a result of this rich culinary heritage, Filipinos love to eat and love varied tastes. Platitos are a perfect way for friends to gather and sample a number of small dishes, argue over which is best (or whose mother makes a better version) and then order yet more just to be sure of their choice. In truth, they are all good and the eating and debating will go on until the restaurant really has to close...only to be re-run at the next meal
Join us for a very special evening of delicious and authentic Filipino food accompanied by our specially designed Cocktail menu for the occasion.
MENU
Pork bbq pinchitos with mango salsa - 5 sticks | £4.25
Lumpiang gulay (vegetable spring rolls) with vinegar dipping sauce - 3 rolls| £2.45
Chicken adobo wings, toasted garlic chips - 7 wings | £4.25
Tuna kilawin - Ilockano style (Filipino ceviche) | £6.50
Tiger prawns in sweet and spicy black bean chilli sauce - 3pcs | £7.50
Longganisa balls - 5 balls | £4.50
Coco Adobo (beef short ribs adobo in coconut milk) - 2 ribs | £5.25
Sweet potato in tamarind & pineapple molasses | £2.25
Turon with ripe jackfruit cream dip - 3pcs | £4.50
Ube cheesecake with macapuno ice cream - 1cheesecake and 1 scoop| £4.50
Silog (egg fried rice) - 1 cup | £1.50
Table service will be available on the night and we are taking reservations.
Email to: info@cricketerscroydon.co.uk