Description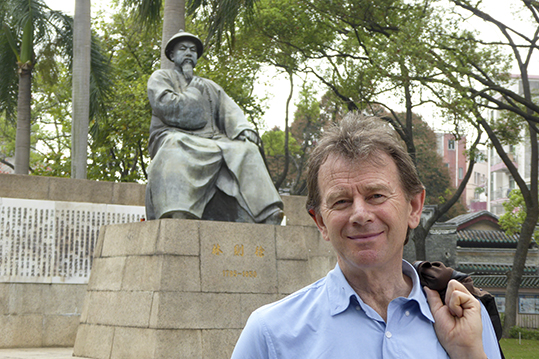 In this illustrated talk, historian and film maker Michael Wood tells a family story of people drawn to Industrial Revolution Manchester in the 19th century from across the North, and from Wales and Scotland, showing how family history and local history reveal the national story in microcosm.
About event
Historian, broadcaster and story teller Michael Wood was 'never bothered' about his own family story, "assuming it was too small to have any wider significance." In this illustrated talk, inspired by family tales of Welsh slate quarries, Cumbrian farmers, Pennine craftsmen and Cheshire silk workers, Wood unfolds a story that 'could be of any family, and any place," sketching a people's story of Manchester before and after the Industrial Revolution. From Peterloo to World Wars, this is history from the bottom up, with an extraordinary and unexpected tailpiece. The event will be accompanied by a showreel of iconic Manchester imagery by Didsbury photographer Craig Barker.
About artist
Michael Wood is a Mancunian historian and broadcaster. He has presented numerous well-known television documentary series from the early 1980s until present. Wood has also written a number of books on English history, including In Search of the Dark Ages, The Domesday Quest, The Story of England and In Search of Shakespeare. He was appointed Professor of Public History at the University of Manchester in 2013
Sponsored by Spire Healthcare Manchester.