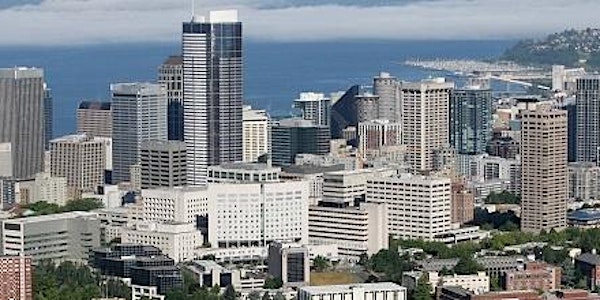 Roots of Injustice: The Structural Sources of America's Penal State
Sales Have Ended
Ticket sales have ended
Sorry, we are no longer taking RSVP's!
Sales Have Ended
Ticket sales have ended
Sorry, we are no longer taking RSVP's!
Roots of Injustice: The Structural Sources of America's Penal State A continuing education event featuring David Garland
About this event
David Garland is the author of Punishment and Modern Society, The Culture of Control, The Peculiar Institution, America's Death Penalty, Mass Imprisonment, The Welfare State, Punishment & Welfare
Last summer, America's national headlines were full of strikingly radical critiques of criminal justice: people all across the US demanded that authorities should "end mass incarceration," "defund the police," "make Black lives matter." Millions of Americans took to the streets to demand change. And for many criminal justice activists, it seemed to mark a turning point – a moment when the injustices they witnessed every day were being acknowledged by the American public and viewed as intolerable. But for most of the prior 50 years, a very different politics prevailed: A 'law and order' politics that focused not on the problem of excessive policing and punishment but on the exact opposite – the problem of high rates of crime and the urgent need to protect the public against violent predators.
In this talk, Professor Garland will explain the distinctive social structures that underpin both of these historical moments, showing how America's political economy and welfare state generate criminal violence and related social problems while limiting the range of policy responses available to deal with them. America's exceptional levels of violence and racialized penal control are shown to be two sides of the same social condition: deep inequality and a lack of social solidarity. Welfare state institutions, when they are universalistic and egalitarian, supply these vital social bonds. They provide citizens with security, they form interests in common, they build mutual trust, and they promote the "public interest" – in contrast to meritocracy and competitive markets which do precisely the opposite. By repeatedly choosing the market over the social state, America's elites have enriched themselves while simultaneously reinforcing insecurity, inequality, resentments, and mutual distrust. The result is a nation that is able to embrace mass incarceration because millions of its own citizens are, in fact, distrusted and despised by majority sentiment.
Seattle University Crime and Justice Research Center Continuing Education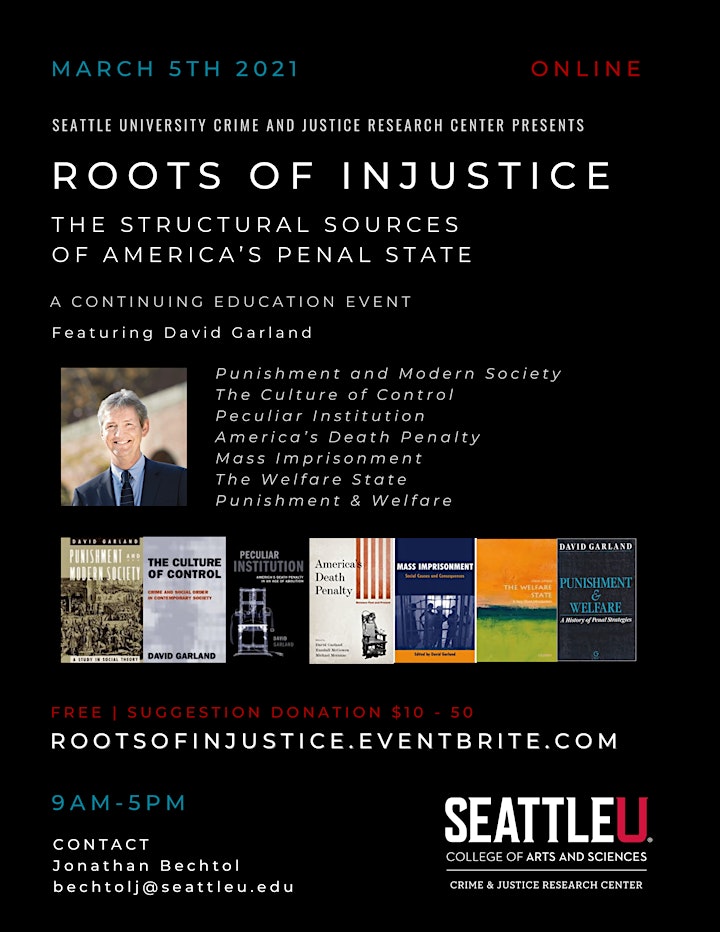 Organizer of Roots of Injustice: The Structural Sources of America's Penal State