Roots, Reggae and Resistance: Kabaka Pyramid on Contraband Culture

Tuesday, 20 June 2017 from 18:30 to 21:30 (BST)
Event Details
Roots, Reggae and Resistance: Kabaka Pyramid on Contraband Culture
Tuesday 20 June, 6.30pm-9.30pm
Reggae Britannia and Black Cultural Archives present Roots, Reggae and Resistance: Kabaka Pyramid on Contraband Culture. Meet and greet the multi-talented artist and producer Kabaka Pyramid coming straight from the streets of Kingston, Jamaica with a unique musical… style blending the lyricism of hip-hop, with the energy and melody of reggae and dancehall.
Join our live discussion as Kabaka Pyramid speaks on how his music contributes to a long legacy of spreading positive messages of spirituality and conscious evolution from Africa to the Caribbean and the UK. Featured panellists include leading academic on Black British music Mykaell Riley, Pharoah grime artist and son of great Seymour Mclean, and Swiss from the So Solid Crew.
Free, booking is essential and tickets are limited. Book early to avoid disappointment.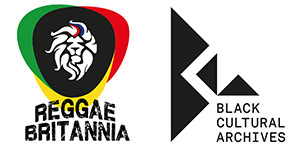 Artists Biographies
Kabaka Pyramid
Kabaka Pyramid is a conscious revolutionary lyricist with a unique musical style blending the power, energy and melody of Reggae with the lyricism of hip hop. The Award-winning artist has developed a solid global fan-base that connects deeply with the messages in his music, touring extensively over the past 4 years to the largest of Reggae stages around the world. Aided by his excellent Bebble Rockers band; he has brought his message and power to tens of thousands of people in the USA, Europe, Central America and the Caribbean.
Kabaka has achieved recognition both locally and overseas, placing #1 on the BILLBOARD Next Big Sound Charts and also featured by the popular music conglomerates, TheFader, MTV Iggy, Okayplayer, Reggaeville amongst many others in the media landscape. In 2013 he was awarded breakthrough artist of the year by the Jamaica Reggae Industry Association. He is also a three (3) time nominee for Song of the year 2013, 2014 and 2015 for the tracks "No Capitalist", "Mi Alright" and "Well Done"respectively. The lyricist has in addition won the award for best reggae recording by Canada's highly respected Juno Awards. 2017 is gearing up to be another huge year for Kabaka Pyramid as he gets set to release his debut album 'Contraband' in the 2nd half of the year.
Pharoah
Pharoah, south-east London grime artist and son of the late Seymour Mclean former EWF (Ethiopian World Federation). With beats produced by Novelist, his debut release Reggae Zema showcases his fresh talent and lyrical edge. Pharoah's debut release has been produced entirely by the highly lauded producer and MC. Novelist hit the headlines in 2015 after being nominated for BBC Sound of 2015 and a MOBO Award. Sonically, it is a body of work from the new genre "Ruff Sound", a genre birthed by Novelist in 2016, which sees grime's signature 140 bpm tempo sped up to a faster pace of 152 – 160 bpm. Ruff Sound was born in Lewisham, making it the perfect collaboration from Lewisham artists Pharoah and Novelist.
Mykaell Riley
Mykaell Riley is the Head of Music Production at Wesminster University. He is currently leading the Bass Culture research project, which maps the heritage of Jamaican and Jamaican-influenced music in Britain over the last six decades. He is also the founder of The Reggae Philharmonic Orchestra and a former member of Steel Pulse band. The British roots reggae band had a major influence in spreading political consciousness through music in the 1980s.
Continue to make a difference and become a BCA Friend from as little as £2.50 per month. To find out more, visit bcaheritage.org.uk/friends
Join our mailing list for the latest updates, exhibitions, and events at Black Cultural Archives. 
When & Where

Black Cultural Archives
1 Windrush Square
Brixton
SW2 1EF London
United Kingdom


Tuesday, 20 June 2017 from 18:30 to 21:30 (BST)
Add to my calendar