Roscoe Lecture - Andrew Cayley CMG QC FRSA

Tuesday, 20 March 2018 from 17:00 to 18:30 (GMT)
Event Details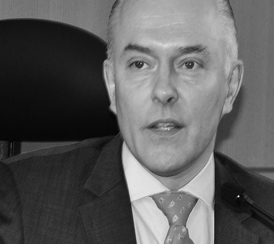 The first lecture of the 21st Roscoe Lecture Series will be delivered by Andrew Cayley CMG QC FRSA, United Kingdom Director of Service Prosecutions and former United Nations Prosecutor at the Khmer Rouge Tribunal and the International Criminal Tribunal for the former Yugoslavia. 
Andrew T. Cayley CMG QC FRSA is the United Kingdom's Director of Service Prosecutions and is responsible for the prosecution of all cases before the Service Courts. Until 2013 he was the United Nations Chief International Co-Prosecutor of the Extraordinary Chambers in the Courts of Cambodia, the Khmer Rouge Tribunal, responsible for prosecuting the leadership of the Khmer Rouge for the genocide, extermination and murder of up to two million of their own citizens between 1975 and 1979. Prior to this he was Senior Prosecuting Counsel at the International Criminal Court where he led the first investigation and pre-trial proceedings in respect of allegations of genocide, crimes against humanity and war crimes committed since July 2002, in Darfur Sudan. Up until 2005 and for a period of ten years he was Prosecuting Counsel and then Senior Prosecuting Counsel at the International Criminal Tribunal for the Former Yugoslavia where, amongst other cases, he was co-counsel in the prosecuting team that secured the court's first conviction for genocide in respect of events at Srebrenica in Bosnia-Herzegovina in July 1995.
The title of his lecture will be "Prosecuting Genocide: the crime of crimes"
 Genocide was first recognised as a crime under international law the by United Nations General Assembly in 1946. The crime was then codified by the 1948 Convention on the Prevention and Punishment of the Crime of Genocide. The heart of the offence is targeted actions aimed at the destruction of a particular group of people. Andrew Cayley has investigated and prosecuted genocide in both Bosnia-Herzegovina and Cambodia. In this lecture he will explore the origins of the crime and share his experiences of investigating and prosecuting the "crime of crimes."
Please note: you may find some of the images used during the presentation of this talk to be disturbing. 
When & Where

St Georges Hall

L1 1RD Liverpool
United Kingdom


Tuesday, 20 March 2018 from 17:00 to 18:30 (GMT)
Add to my calendar
Organiser
Liverpool John Moores University - Roscoe Lectures,
 If you have any queries please contact Corporate Events and Engagement  telephone: 0151 231 3668