About this Event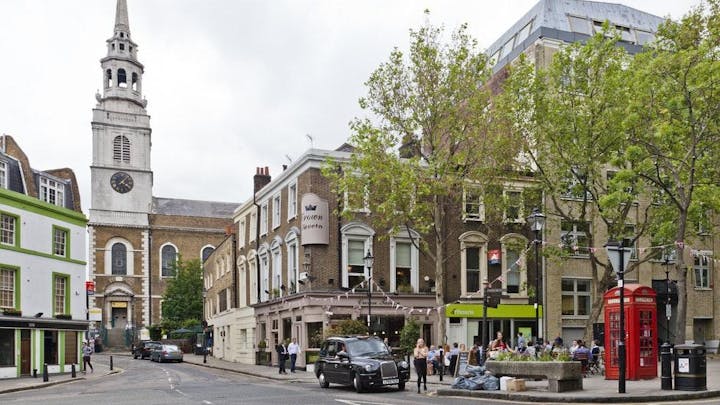 As soon as the warm weather arrives, we all check to see how much Ros´e is in the fridge. A cool, crisp Rosé is synonymous with laid-back days and convivial nights, a wine you rarely drink alone. But with so many variations, from sweet to dry and palest pink to vibrant flamingo, how do you choose the right wine for the moment? The lush Loire Valley, with its enormous variety of terrains is a great place to start, with a wine for every palate.
Explore what makes Loire Valley Rosés and learn how to find your favourites at this one-of-a-kind Summer tasting event. Our wine expert will guide you through five Rosés and - as a sneak peek of the rest of the Loire Bucket List routes - one Crémant, one Sauvignon de Touraine and one Muscadet.
To make the tastings extra special, we've paired the surroundings with the wine, holding the event in a traditional shop on the charming, light dappled Clerkenwell Green. After enjoying the Rosé, choose to relax in one of the sunny pub terraces on the Green, or continue on the Rosé route to whisper sweet nothings in the Whispering Gallery at St Paul's, with a quick selfie stop at Love Lane along the way.
To plan the rest of your day, see the Rosé route here.
STRICTLY 18+
Please be prompt, the tasting will begin at the listed time. If you miss the tasting we cannot guarantee that we will be able to accommodate you in a subsequent time slot.
. . . . . . . . . . . . . . . . . . . . . . . . . . . . . . . . . . . . . . . . . . . . . . . . . . . . .
Loire Valley Wines London Bucket List 2019
Spread across June 2019, Loire Valley Wines will be hosting special wine tasting routes and events in various locations across the capital to help you discover the diverse range of wines from the region. From a Crémant de Loire tasting in Tower Bridge, to drinking Muscadet while floating on the Regent's Canal, to a touch of Sauvignon Blanc de Touraine at local haunt Percy & Founders and Rosé to make the sun come out in Pall Mall.
Find out more at: www.loirebucketlist.com