RoseLight Compassionate Response Practice 2022 Workshop with Amy Skezas
About this event
Compassionate Response
RoseLight Compassionate Response is a way of shifting into a more expansive, forgiving, abundant state of consciousness. It's easy to learn, and the more you practice, the more that you can experience the flow of healing energy that compassion naturally opens up in your body, heart, and mind. This flow brings many opportunities for:
In 2022 we are offering Compassionate Response monthly with Onlinevents UK. These two-hour video Zoom sessions are suitable for beginners and for experienced students. Each session includes check-in, large group, breakout rooms, and check-out, and the program will be tailored to what is needed for the group on the day. We ask you to hold the sessions in confidentiality, to build community in that safe space.
You are welcome to attend one, several, or all twelve sessions.
Every Third Wednesday of the Month throughout 2022
Sliding scale tuition: Suggested fee is 20 £ (about $26 US) per session, with a pay-what-you-can option
Open to beginners & experienced students
More Information About What We Will Be Practicing
If you'd like to purchase RoseLight home study guided meditations for Building the Golden Body™ you can find the audio files and transcripts for sale here.
This workshop will be hosted on the Zoom meeting platform where we will use our camera and microphones to interact with each other as a group.
To support practitioners in this time of extraordinary circumstances we are offering access to this group for a self-select fee.
The self-select fee is a radical inclusion policy to open learning for all colleagues. The guide price for this event is £20.00, however, we appreciate that income varies greatly in different locations and circumstances. Please contribute what you can to help us maintain inclusive professional training.
All the colleagues at ONLINEVENTS and the presenters we collaborate with are committed to working in a manner consistent with the BACP Ethical Framework, which can be accessed on the link below. When registering for this event you are agreeing to be present and interact in a manner that is consistent with this Framework.
https://www.bacp.co.uk/events-and-resources/ethics-and-standards/ethical-framework-for-the-counselling-professions/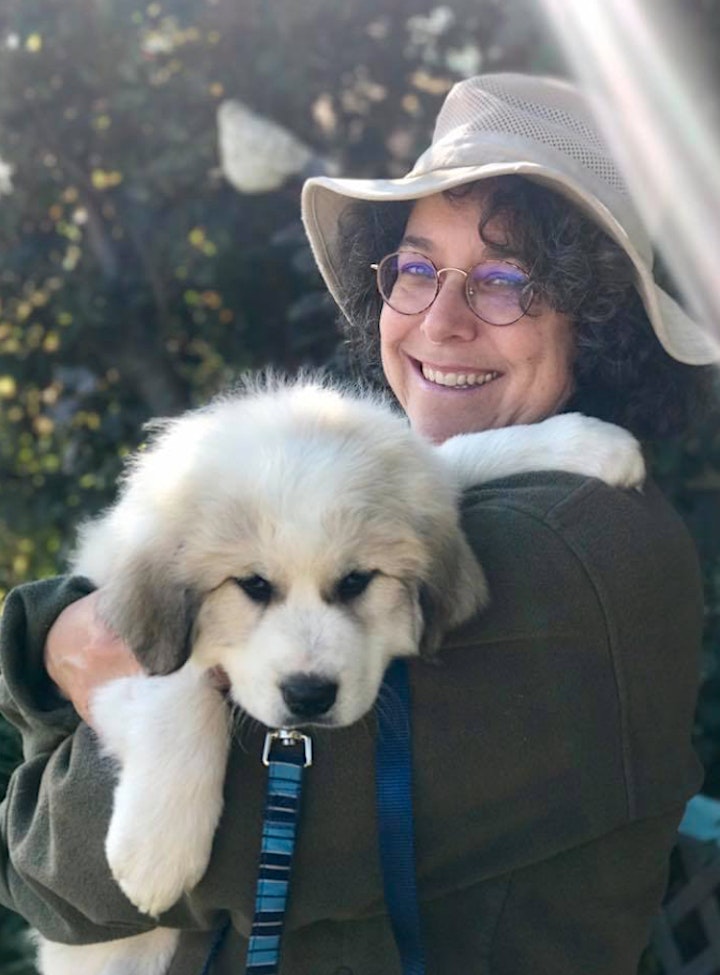 Amy Skezas
I practice permaculture on a 9 acre farm in Petaluma, California with my husband. We carbon farm with a no-kill flock of rare-breed miniature fine fiber sheep, livestock guardian dogs, and chickens.
I learned supervision from Joan Wilmot & Robin Shohet of CSTD London. I am a meditation teacher, bodyworker, writer, and counselor.
I am particularly interested in the co-creative process and the ways we belong—to ourselves, to one another, to Nature, to life.