Description
Rosenshine in Action Masterclasses
Tom's best-selling booklet, Rosenshine's Principles in Action, has been remarkably popular with schools and teachers across the country. This is due to the clarity and simplicity of Rosenshine's Principles and the way they link research to classroom practice. In this interactive one-day masterclass, Tom will outline each of Rosenshine's principles in detail, exploring how they apply across the curriculum and giving participants guidance about delivering further training in their schools.
The ticket price includes VAT, lunch, one copy of Tom's booklet and a package of resources for delivering Rosenshine-related CPD in schools. Tom will issue a discount code that will allow schools to purchase multiple copies of the booklet for only £5 each, courtesy of John Catt Ltd.
10% profits will be donated to the Thandulwazi Academy run by St Stithian's College in Johannesburg.
Timing
9.00am Arrival
9.30 Start

Strand 1: Sequencing Concepts and Modelling
Strand 2: Questioning and Checking for Understanding
11.00. Break
11.30

Strand 3: Reviewing Material

Strand 4: Stages of Practice
1.00: Lunch - provided
1.45
Delivering in-school CPD on Rosenshine's Principles
Developing a Rosenshine-linked teaching and learning framework.
Questions
3.15 Event concludes.
---
Tom Sherrington @teacherhead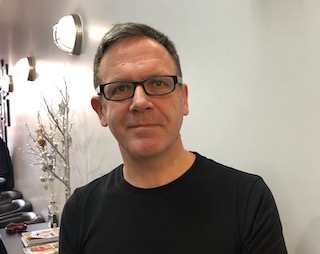 Tom is well known in the UK as a prolific blogger and former Headteacher and now an education consultant and author. He writes the popular blog teacherhead.com and published his book The Learning Rainforest, Great Teaching in Real Classrooms in 2017. With 30 years' experience as a physics and maths teacher and school leader, Tom now travels the world delivering CPD for teachers and schools leaders as well as providing consultancy support on curriculum, assessment and improving the quality of teaching.
The event is sponsored by John Catt Ltd