District 1200 Virtual Conference
About this Event
Little did we know our Caring for our World theme would be quite so close to home when we chose it!
It is even more relevant today, and as we forge ahead with a virtual conference instead of face-to-face, there are actually some benefits to you. It's easier to get to - no travel. You can easily invite friends and family, non-Rotarians, to take part. You can pick and choose the sessions you wish to attend - and in some cases, after the conference day itself.
And best reason of all - it's now 100% FREE!
Plus you will be entered into a free draw for a luxury hamper from Mr Miles Tea Rooms, Taunton which includes a selection of top quality teas and coffees, chocolate, biscuits, jams, preserves, local beers and prosecco.
Prize Draw Terms and Conditions: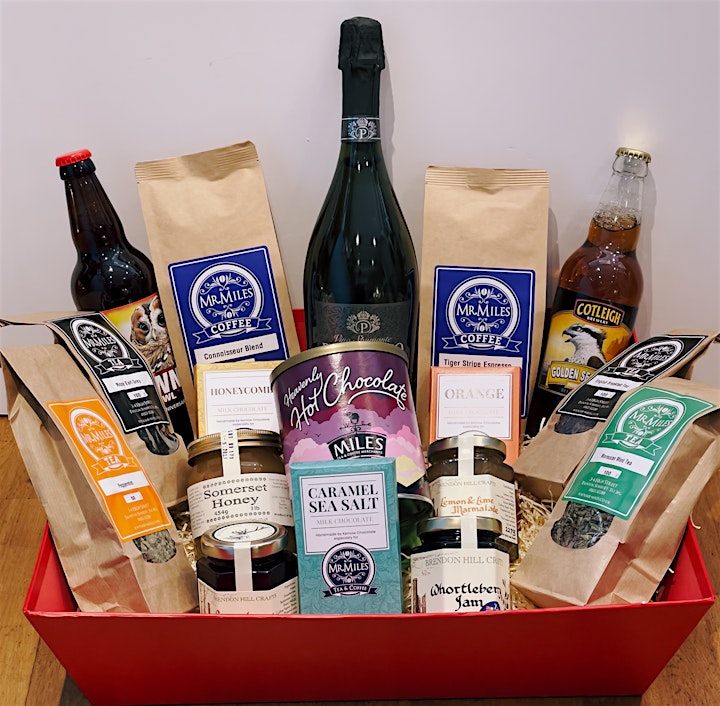 It's a conference - but not as you know it!
Why make changes?
We have canvassed the Rotary Clubs in the District and acted on your feedback...
This year's focus is on inviting and involving Rotarians' families and friends and proactively welcoming non-Rotarians to this year's event.
This year it is about active recruitment and it's now even easier to invite your friends and family to visit the conference.!
Inspired by Challenges
As Rotarians we have always been attracted to the challenges. The theme of this year's conference couldn't pose a bigger challenge to the world today. Our charitable work is very much part of who we are...
Let's share that with others..
Festing it up!
We had planned a festival theme - and we're keeping it in style! So you have festival-themed stages and zones you can visit. Dip in and out of them at your leisure. Listen to our wide range of speakers, learn something along the way, enjoy showcasing the great work of Rotary, and even have fun in this virtual world.
And best reason of all - it's now 100% FREE!