Sales Have Ended
Registrations are closed
For more information about future events visit https://www.rotarygbi.org/events/ Please subscribe to Rotary Great Britain & Ireland YouTube Channel https://www.youtube.com/channel/UCMQZB7LNVoqLDBmjE8oPiLA?sub_confirmation=1
Sales Have Ended
Registrations are closed
For more information about future events visit https://www.rotarygbi.org/events/ Please subscribe to Rotary Great Britain & Ireland YouTube Channel https://www.youtube.com/channel/UCMQZB7LNVoqLDBmjE8oPiLA?sub_confirmation=1
Outstanding young people are being recognised with Rotary Young Citizen Awards which have gone virtual this year .
About this event
Rotary Young Citizen Awards 2021
Saturday 22nd May 2021 14:30PM (BST)
Outstanding young people are being recognised with Rotary Young Citizen Awards which have gone virtual this year with an Awards Ceremony hosted by BBC TV Presenter Ellie Crisell on Saturday, 22nd May at 14.30pm.
During the exciting Awards Presentation, you'll hear from this year's inspirational winners, aged from seven to 20, who will speak about their amazing achievements and how they have gone out of their way to help others and make a difference to their community. Many have been young volunteer heroes during the Covid-19 pandemic. Others have helped young children in desperate need facing starvation overseas. Along the way, some have also attracted celebrity endorsements!
The Awards were started in 2007 to acknowledge positive young role models under the age of 25 and overcome negative stereotypes of young people and Ellie Crisell, who presented the very first Awards and many of the annual Awards after that, is delighted to be back again for this year's Ceremony.
These awards are a fantastic opportunity for young people and showcase Rotary at its best, attracting extensive media coverage every year, including on the BBC News Channel.
Nominations for the Awards were put forward by Rotary Clubs from across Great Britain and Ireland.
The Awards include the Rotary Young Citizen Peacemaker Award 2021 which recognises young people who've made a significant contribution by building peace and understanding, whether in their school, local community, or with a peace project internationally and reflecting Rotary's area of focus on Peacebuilding and conflict prevention.
There is also the Rotary Young Citizen Sporting Hero Award 2021 to recognise the achievements and contribution of an able-bodied or Disability sports participant or a group or an individual or group who is enabling others to participate in sport.
You are going to be truly inspired by these remarkable young people!
Hosts Bio
Ellie Crisell has been welcomed into our living-rooms for more than twenty years, starting her career as one of the youngest network newsreaders in the country. She kicked off her journalistic career at 23, newsreading for Channel 5 news and radio presenting and reporting for ITN. 44-year-old Ellie is a Senior Presenter at the BBC and currently presents programmes for BBC South East Today. Prior to this she presented the 8pm live news bulletin on BBC1 for seven years, drawing up to 9 million viewers nightly. She has also been a regular face on the BBC news channel, interviewing politicians and high profile individuals from all over the world. Previous to this, Ellie spent 5 years as the face of 'Newsround' on BBC1, anchoring in studio and travelling round the world reporting news to the nation's children. Whether she is anchoring live TV from the studio, reporting from the front-line, interviewing celebrities on the red carpet or covering the Olympic Games, Ellie Crisell's warm approach has cemented her place as one of Britain's most respected journalists and likeable presenters. Ellie juggles her busy working life with the demanding role of 'mum' to three children. She has a keen interest in issues surrounding business and psychology, as well as a background in and passion for the creative arts.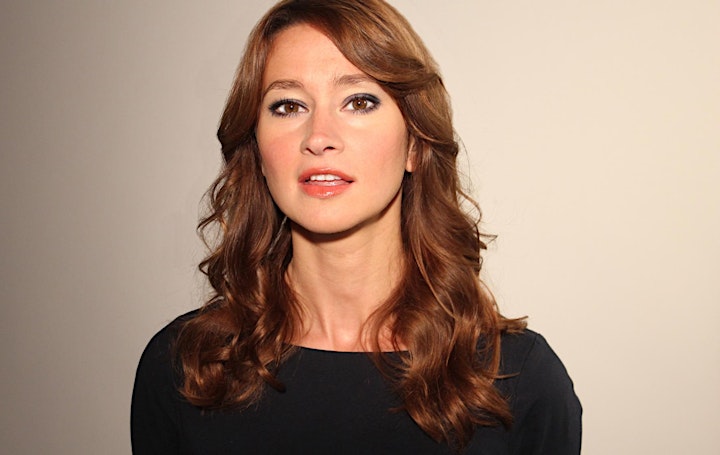 Host : Ellie Crisell, BBC TV Presenter
Organiser of ROTARY YOUNG CITIZEN AWARDS 2021
Rotary is a global network of 1.2 million neighbours, friends, leaders and problem-solvers who see a world where people unite and take action to create lasting change – across the globe, in our communities, and in ourselves.
"Together we see a world where people unite and take action to create lasting change: across the globe, in our communities and in ourselves."
Through Rotary membership, individuals volunteer on community and humanitarian projects which make a difference locally, nationally and globally. Rotary members are determined to tackle the world's biggest issues through their 7 causes, including promoting peace, fighting disease, supporting education and so much more.
Rotary provides the opportunity to expand personal and professional circles, meet new people and make lasting friendships, all while having fun in the process.
Join ROTARY To be part of a better tomorrow.