Description
This guided walk begins near the Rotunda, and ends at the Roundhouse, in Birmingham
It tends to get a little crowded near the Rotunda (and Bull) so lets meet at the location below.
Keep an eye out for a person in high vis, and the Roundhouse logo.

A walk between two of Birmingham's most famous round buildings across the city centre; looking at the relationship between form and function in architecture.
Round buildings are unusual in modern cities where right angles and straight lines dominate. They stand out and get noticed. But why are they round? Does their form convey a notion of their function? This walk from the Rotunda to the Roundhouse, two of Birmingham's most famous round buildings, will be exploring how their form relates to their function. On the way we will be looking at this relationship in other selected buildings.
Our final destination, the Roundhouse is currently being renovated; but will be viewable from a range of vantage points. We'll provide an update on the work taking place on site.
Selfridges balcony, Bullring, Birmingham B5 4BP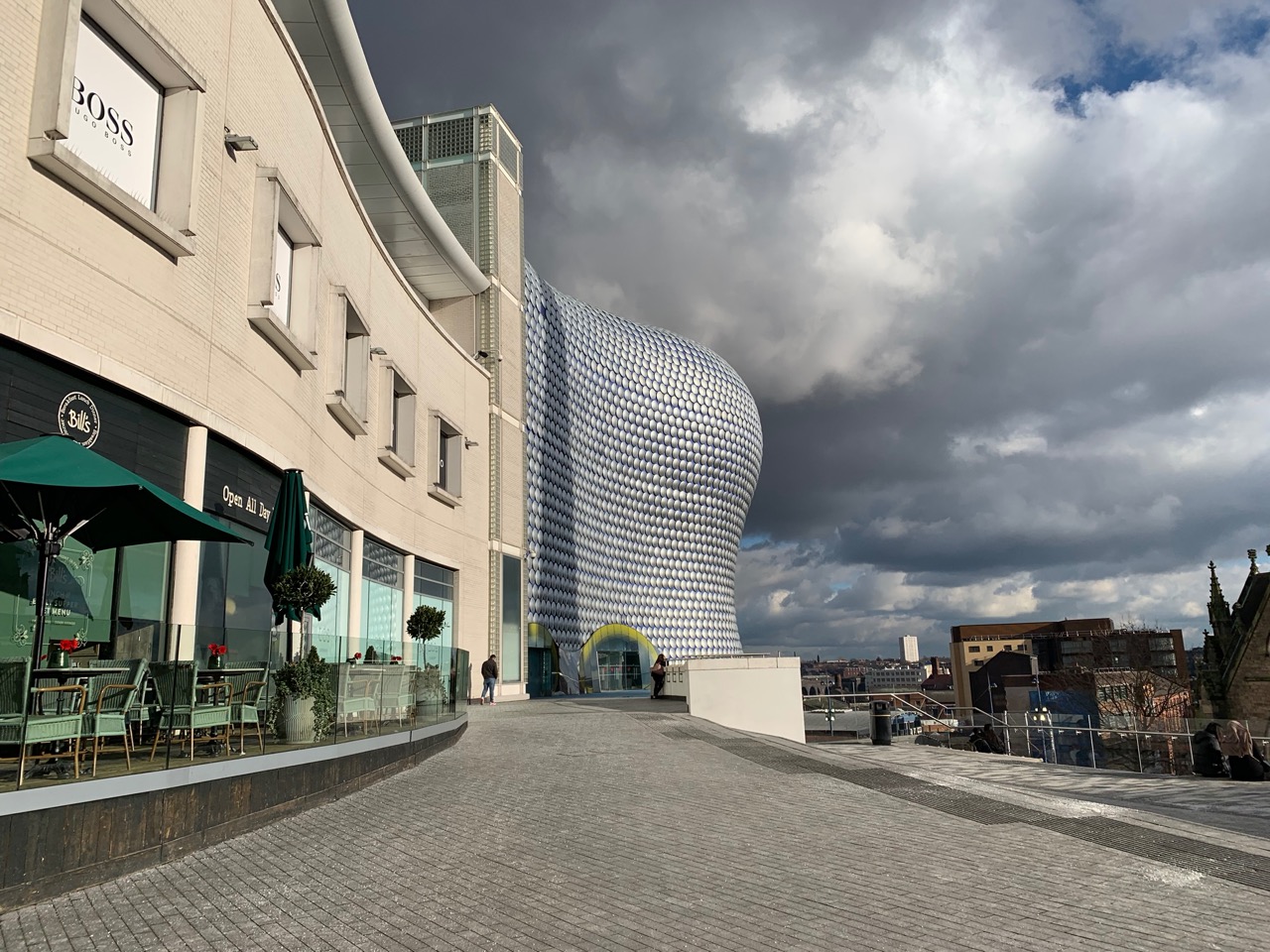 Your Guide
Christiane Worth is an Art Historian with a special interest in the history of Birmingham and its architecture.
In partnership with Still Walking Festival
If you would like to join us, we will be convening for chat and a drink a The Distillery next door to the Roundhouse. Ticket holders to the walk are eligibile for a discount of 20% off food.