Description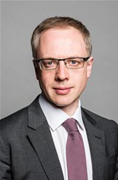 On 22 January 2019 SP Broadway is hosting a Politics of Planning Breakfast Roundtable with Cllr Richard Watts, Leader of Islington Council.
Cllr Watts was first elected to represent Tollington ward - covering a largely residential area between Holloway Road and Crouch Hill, in the north of the borough - in 2006. After serving as Executive Member for Children & Families from May 2010 and Executive Member for Finance & Performance from May 2013, he became Leader of the Council in October 2013.
Islington is one of the smallest boroughs by size in London and the wider UK, a long and thin strip running from Archway in the north to Clerkenwell in the south, and as such provides a challenge to new development and housebuilding. The council's Core Strategy was adopted in 2011 and outlines the need to build 17,400 homes up to 2024/5, with a full Local Plan Review expected soon. Major redevelopment projects include 'Islington Square', the former North London Royal Mail sorting and delivery centre just off Upper Street, providing 263 new homes, 108 serviced apartments and 170,000 sq ft. of retail and leisure facilities, with aspirations of becoming the "new Covent Garden".
Cllr Watts has also overseen a significant council housebuilding programme over the past few years, with 2,400 new social rented homes built across the borough since 2010. He wants an additional 1,900 affordable homes – including 550 council houses – built within the borough over the next 4 years, with one such scheme, a regeneration project at the Dover Court Estate in Canonbury, creating 70 new homes for social rent and homes for sale on council-owned land.
SP Broadway is delighted to welcome Cllr Watts to the Politics of Planning Roundtable for what is sure to be a fascinating discussion on development in Islington as well as the wider national picture. We hope you will join us.