Routes to Opportunity - Addressing the non-university skills gap
Description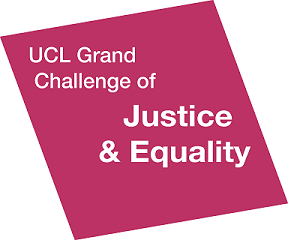 * Please note the room for this event has changed. The report launch will now take place in room 728 in UCL's Institute of Education (no change of building). *

UCL's Grand Challenge of Justice and Equality is pleased to launch "Routes to Opportunity - Addressing the non-university skills gap" - a report on access to technical and vocational education for the over 25s in England with Professor Becky Francis, Director of UCL's Institute of Education and Sir Vince Cable MP, Leader of the Liberal Democrats, former Secretary of State for Business, Innovation and Skills, and long-standing advocate of adult education.
The report investigates the mid-level skills gap some employers face and routes to undertaking technical and vocational education for the over 25s in England.
The report, prepared by Aly Colman, UCL Institute of Education Doctoral candidate and Senior Lecturer in Education at the University of Brighton, reveals that:
The mid-level skills gap is well documented and causing problems for employers.

Upskilling or retraining for established workers over 25 in England can be difficult for those not supported by their employer or able to self-fund.

Measures previously identified to make upskilling and retraining easier for established workers, have suffered from insufficient funds, scant implementation and a lack of follow-through.

Low paid workers in unskilled jobs, who would benefit most from re-training/upskilling are often unable to do so because of insufficient opportunities and funding.

The welfare system does not support established workers to upskill or retrain.

Many potential learners are unaware of support that does exist for established workers to upskill or retrain.

The Brexit vote is already discouraging EU workers in medium skilled occupations from staying in the UK or moving here. Should hiring EU workers with mid-level skills become more difficult in future, this could exacerbate the problems currently faced.
The report also makes a number of recommendations for action in order that progress can be restarted to expand opportunity for established workers and to help employers find the skilled workers they need.

Come and join us for breakfast on Wednesday 6 December to hear more about addressing the mid-level skills gap and improving opportunities for established workers to upskill and retrain.