Description
What does it mean to 'make' the Royal Docks and who benefits?
Royal | Docks | Works are two Saturday events celebrating and exploring current and future life in the 'Royals' through drop-in days that include talks by artists, activists and urban thinkers, dialogue sessions, exhibitions, local walks and free food.
These events are open to all: designed to be a mashup of ideas from different perspectives, appealing to all the senses with a little something for everyone.
PROGRAMME for Saturday 15 June 2019
10.00 | Arrival & introduction
10.30 - 11.15 | Panel Part 1: Making the Docks - Legacies and Futures
Bob Colenutt, Oxford Brookes University - The Peoples Plan for the Royal Docks 1984 - What are the Lessons?
Peter Dunn, Art of Change - From an Art of Protest to an Art of Change (Docklands 1981-91)
Alberto Duman, Regeneration Songs
Matt Scott, Thames Ward Community Project
11.15 - 11.30 | Tea Break
11.30 - 12.30 | Panel Part 2: In dialogue
12.30 - 13.30 | Lunch provided
13.30 - 14.45 | Guided walk from the dockside to the foreshore with Emma Crace (RDCV board Vice Chair, creative practitioner and local resident)
15.00 | Reflections and drinks at Husk Brewery (who will be opening early just for us!)
The Royal | Docks | Works programme for the London Festival of Architecture (LFA) 2019 examines the progressive urban process that has made and is still remaking this city edgeland, uncovering the active and hidden landscape via participatory and co creative acts of exploration, proposition and reflection. The work will look specifically at the practice of planning and design in shaping the 'island in the east' as a marketable asset, a city resource and shared place for fostering local economies, communities and cultures.

For the 2nd of the two events, see eventbrite page
Organiser of Royal | Docks | Works - Making the Docks: Legacies & Futures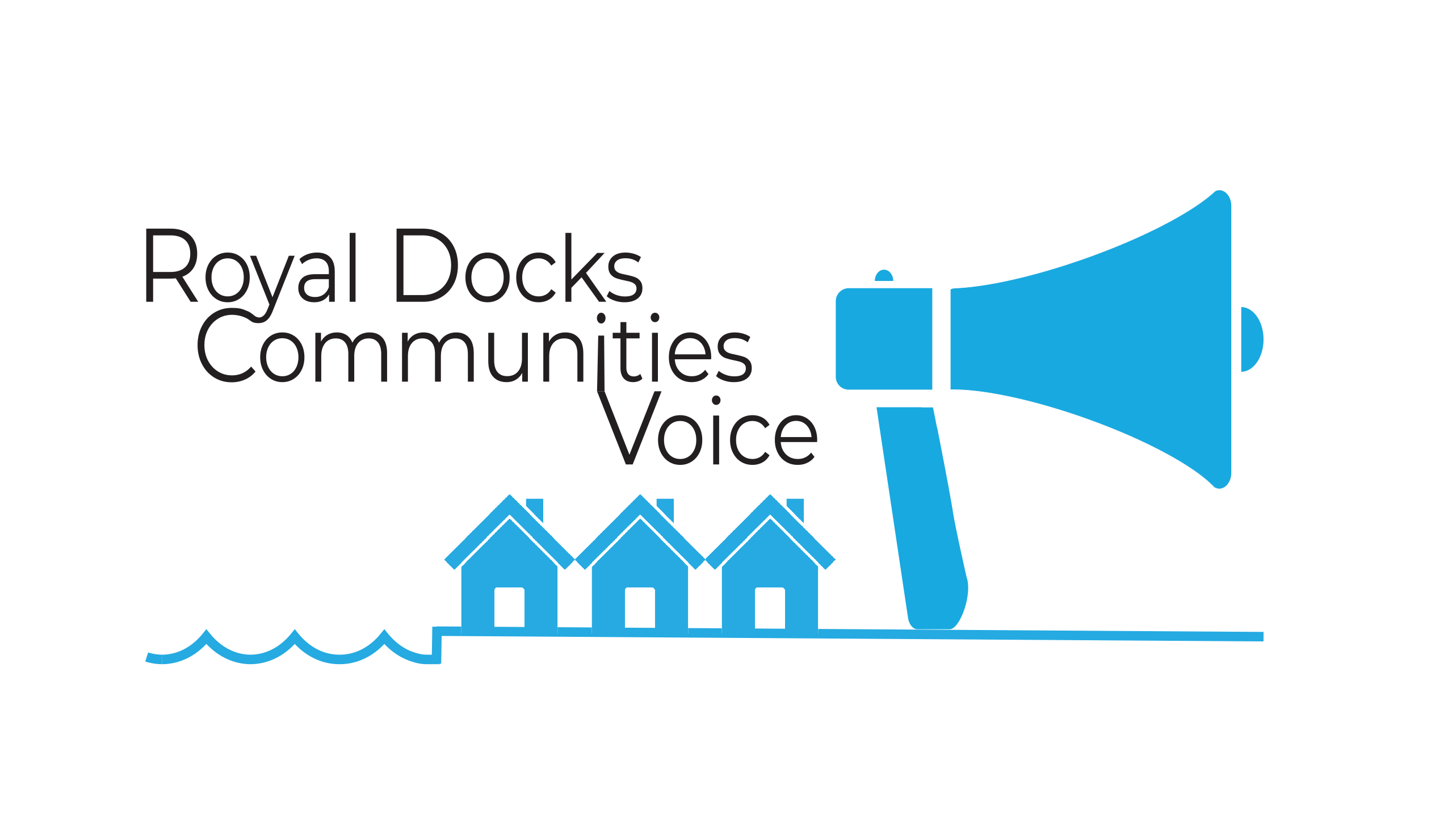 Royal Docks Communities Voice Profile
Royal Docks Communities Voice is a space for people who live, work and/or volunteer in London's Royal Docks. It's a forum that aims to promote and improve the social, economic and environmental wellbeing for all communities, residents, workers and businesses of the Royal Docks. As a network, RDCV seeks to encourage, empower and enable the involvement of local people in shaping where they live, to have a strong voice in decisions about the many active plans for development and investment into the area.
RDCV's aims are to:
Promote sustainability, economic growth and social wellbeing
Improve local skills and opportunities for employment
Increase social and affordable housing
Promote distinctive, healthy, safe and sustainable environment
Encourage community cohesion
Support local businesses, organisations and market traders
Develop places for all creative communities to flourish
Encourage young people to realise their potential
Protect and Maximise quality green, open and public spaces
Promote and protect all forms of Royal Docks heritage and identities
Royal Docks Community Voice
Asta Community Hub, 14 Camel Street, London E16 2DE
www.rdcv.org.uk
e: info@rdcv.org.uk
m: 07847215037
fb: https://www.facebook.com/groups/RoyalDocksCommunitiesVoicePublicGroup/
Royal Docks Neighbourhood Planning