Event Information
Location
Square One, Coventry University Student Union
The Hub
Jordan Well
Coventry, CV1 5LW
Description
Speakers
- Izaskun Chinchilla (Izaskun Chinchilla Architects)
- Marcus Fairs (Dezeen)
- Chaired by Frazer Bufton (Coventry University)
How did some of the most inspiring people in architecture and design get to where they are today?
In celebration of Royal Gold Medal Week 2017, new and existing RIBA International and Honorary Fellows will tell a series of personal stories with architecture in these Life by Design talks across the UK, sponsored by Ibstock.
In partnership with Coventry University, this Life by Design event in Coventry will see the unique line-up of speakers introduce their work and careers, followed by an "in conversation" discussion between the group and an audience Q&A.
The speakers will discuss their work, their inspiration, and the paths their careers have taken. Join us to find out how architecture has shaped their lives, what motivates them and what advice they would give to the next generation of design professionals.
Be inspired
Be RIBA
We're delighted to offer free entry to this event for RIBA Student Members as part of our ongoing commitment to inspire the next generation of architects. Booking is essential.
Are you an architecture student but not already an RIBA Student Member? Join now – it's free!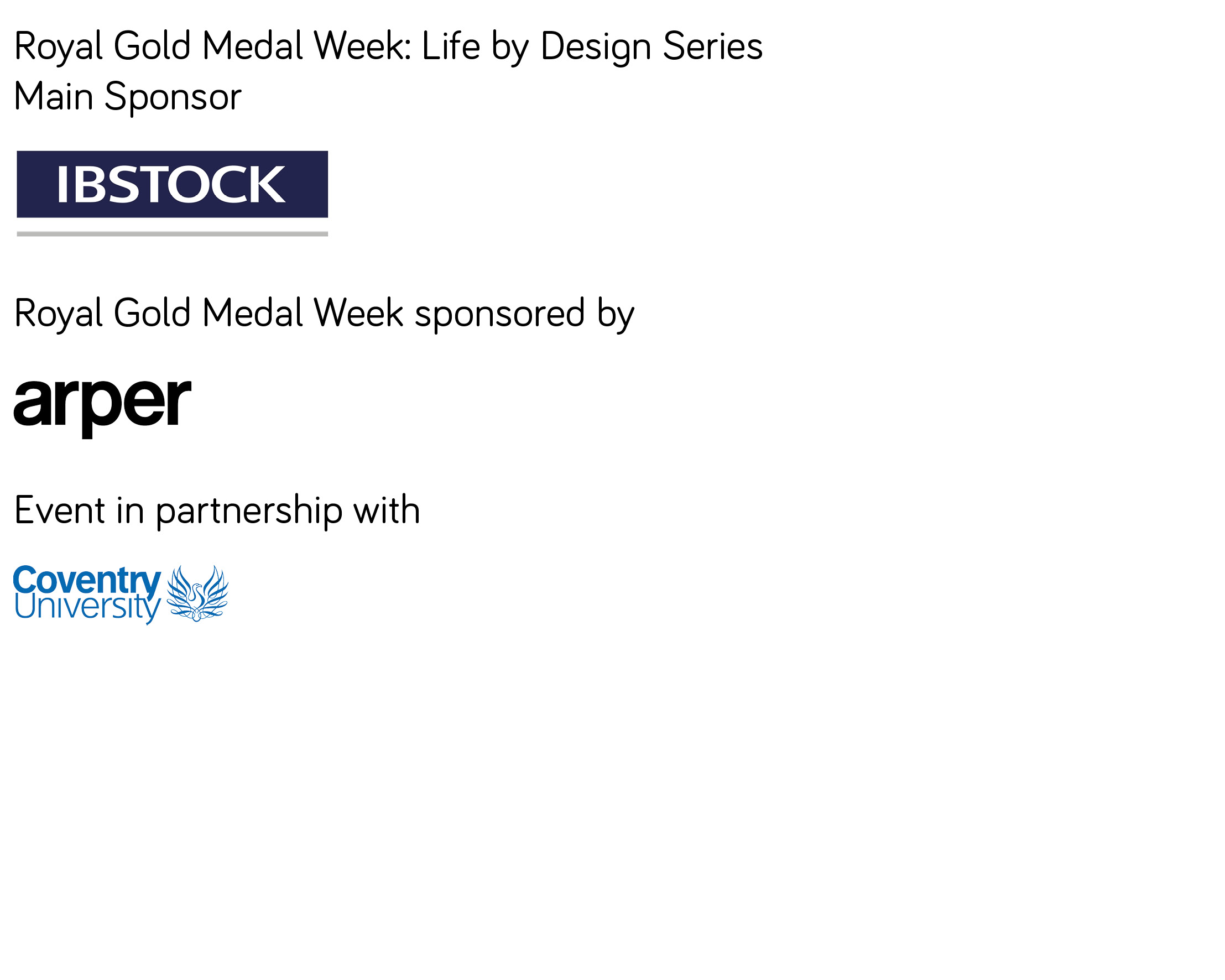 Date and Time
Location
Square One, Coventry University Student Union
The Hub
Jordan Well
Coventry, CV1 5LW