Description
The Department of English and Royal Holloway Centre for Victorian Studies invites you to celebrate our recent books.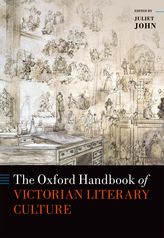 The Oxford Handbook of Victorian Literary Culture / Edited by Professor Juliet John
The Oxford Handbook of Victorian Literary Culture is a major contribution to the dynamic field of Victorian studies. This collection of 37 original chapters by leading international Victorian scholars offers new approaches to familiar themes (for example, science, religion, gender) and gives space to newer and emerging topics (for instance, old age, fair play, economics). Structured around three broad sections (on 'Ways of Being: Identity and Ideology', 'Ways of Understanding: Knowledge and Belief', and 'Ways of Communicating: Print and Other Cultures'), the volume is sub-divided into 9 sub-sections each with its own 'lead' essay: on subjectivity, politics, gender and sexuality, place and race, religion, science, material and mass culture, aesthetics and visual culture, and theatrical culture. The collection, like today's Victorian studies, is thoroughly interdisciplinary and yet its substantial Introduction explores a concern which is evident both implicitly and explicitly in the volume's essays: that is, the nature and status of 'literary' culture and the literary from the Victorian period to the present. The diverse and wide-ranging essays present original scholarship framed accessibly for a mixed readership of advanced undergraduates, graduate students and established scholars.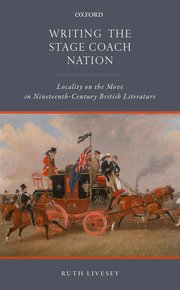 Writing the Stage Coach Nation: Locality on the Move in Nineteenth-Century British Literature / by Ruth Livesey


Why is it that so many of the best-loved novels of the Victorian era take place not in the steam-powered railway present in which they were published, but in the very recent past? Most works by Dickens, Brontë, Eliot, and Hardy set action neither in the present nor in a definitively historical epoch but rather in a 'just' past of collective memory, a vanishing but still tangible world moving by stage and mail coach. It is easy to overlook the fact that Jane Eyre, Bleak House, and Middlemarch, for example, are in this sense historical novels, recreating places and times that are just slipping from the horizon of here and now. Ruth Livesey brings to the surface the historical consciousness of such novels of the 'just' past and explores how they convey an idea of a national belonging that can be experienced through a sense of local place.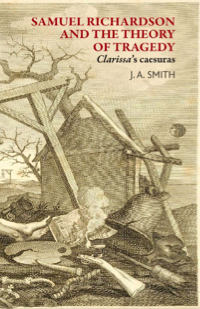 Samuel Richardson and the theory of tragedy / by J. A. Smith
Samuel Richardson and the theory of tragedy is a bold new interpretation of one of the greatest European novels, Samuel Richardson's Clarissa. It argues that this text needs to be rethought as a dangerous exploration of the ethics of tragedy, on the scale of the great arguments of post-Romantic tragic theory, from Holderlin to Nietzsche, to Benjamin, Lacan and beyond. Taking the reader through the novel from beginning to end, it also acts as a guidebook for newcomers to Richardson's notoriously massive text, and situates it alongside Richardson's other works and the epistolary novel form in general. Filled with innovative close readings that will provoke scholars, students and general readers of the novel alike, it will also serve as a jumping off point for anyone interested in the way the theory of tragedy continues to be the privileged meeting point between literature and philosophy.