Description
The Royal Parks Foundation Half Marathon 2017

Race day: Sunday 8th October 2017.

Start time: 9.00am

Finish time: 4.00pm

Distance: 13.1 miles
This stunning central London half marathon, takes in the capital's world-famous landmarks on closed roads, and four of London's eight Royal Parks - Hyde Park, The Green Park, St James's Park and Kensington Gardens.
This year's entry ballot has already closed in record time, but Arts 4 Dementia still has available places for this wonderful event.
Arts 4 Dementia invites runners to join us for a really wonderful event both for runners and supporters! The venue and route are outstanding and the excellent Raceday app lets your supporters follow your progress and see where you are.
Arts 4 Dementia
Arts 4 Dementia is a London-based charity, that develops challenging arts workshops for people with early stage dementia and their loved ones, for whom provision is dire. The workshops at arts venues across art forms from music to dance, painting and photography, re-energize, instil confidence and well-being to families affected by dementia - from diagnosis.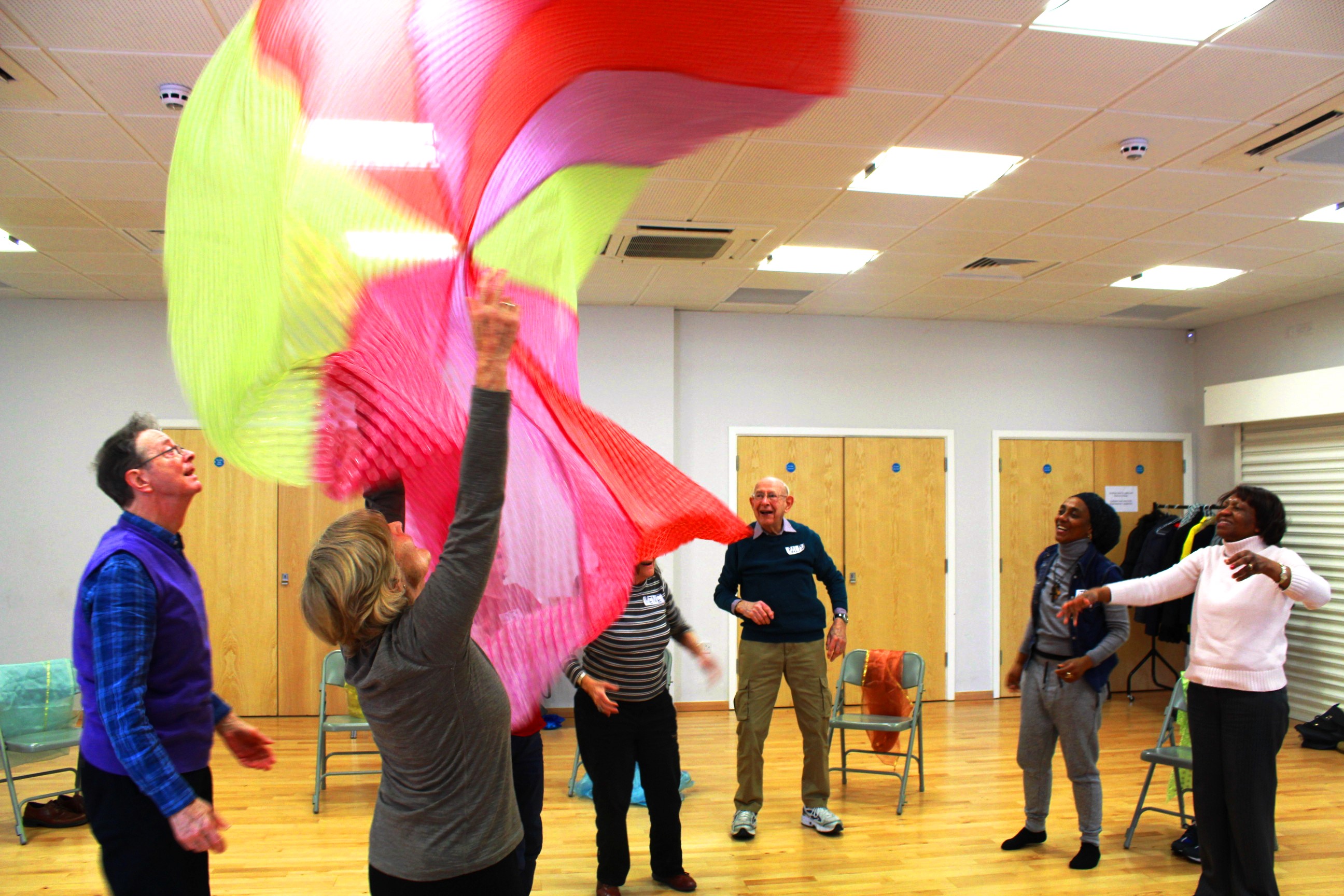 By supporting us at this event, you will create opportunities for individuals living with early stage dementia, and their carers, to benefit from diverse and exciting opportunities for newfound creativity, companionship and challenge.
Testimonials from the Arts 4 Dementia 2016 Royal Parks Half Marathon team
"So glad to have taken part! It's a brilliant cause and I wish you masses of luck in the future"
"Honoured and delighted to have run for you guys. You're doing an incredible job, it gives families like ours who have lost loved ones hope for those dealing with the illness."
"Just a quick note of thanks for all your support for my Royal Parks run on Sunday. It was fantastic to have the opportunity to run and raise some money for Arts 4 Dementia, and the level of communication and support at your end was incredible."
Contact
020 7239 4954 (Mondays-Fridays 9.30am-5.30pm)

info@arts4dementia.org.uk
---
Terms and conditions
We ask runners to pledge to raise £350 for the charity, with a minimum target of £500 (excluding Gift Aid).
The deadline for registration with Arts 4 Dementia is Friday 30th June 2017.
We ask runners to use Virgin Moneygiving in order to raise their money. Registered runners must have set up their Virgin Moneygiving page by the end of the week following the registration deadline of Friday 30th June to retain their place.
Disclaimer
Participants are responsible for their own safety, as set out in the Royal Parks Half Marathon Terms and Conditions: https://royalparkshalf.com/terms-and-conditions.
Arts 4 Dementia or its employees or agents cannot be held responsible for loss or damage to personal effects, accident, injury or death however so arising, except where injury or death arises as a result of Arts 4 Dementia negligence.