Description
ROYAL WINDSOR SUMMER SHOW 2019
FUN * FLOWERS * FOOD * FAMILY
A great Summer fun day out for family and friends in the magnificent grounds of St George's School, Windsor Castle, activities all day from 11.00 to 5.00pm
Enjoy tasty food, live music, an urban farm, drinks, children's fun activities, artisan ice cream and of course visit the 114th Royal Windsor Rose and Horticultural Society annual exhibition of the best of local floral displays, home grown vegetables, arts & crafts. Be inspired by our experts at the "Demonstration Den" for fantastic garden and cookery advice.
Delicious Food and Drinks
Bob the Hog offers a spit roasted 'Mighty Hog' marinated in Bob's favourite beer, and BBQ fare

The Bothy Bar will be selling G&Ts

, Prosecco, Windsor and Eton Brewery Ales plus Pimms

Tasty Salad Nicoise and healthy pasta from

Caldesi in Campagna

in Bray

Artisan ice cream from Aylesbury based Bradshaws of Buckinghamshire

Hand cut chips with a selection of mouthwatering topics from The Chipsmyth

Cuppa Joe serves

speciality barista made coffee, iced coffees, fantastic Belgian hot chocolates and homemade gluten free chocolate brownies



A Royal Afternoon Tea, fit for a queen, prepared by Channel 4's Extreme Chocolate Maker Mark Tilling, to celebrate the 200th anniversary of the birth of Queen Victoria. Mark has researched some of Queen Victoria's favourite foods and created this afternoon tea with a modem twist, exclusively for the Royal Windsor Summer Show 2019.
Available to book in advance only, a limited edition of 200 teas. Enjoy at the show or take home at £12.50 each.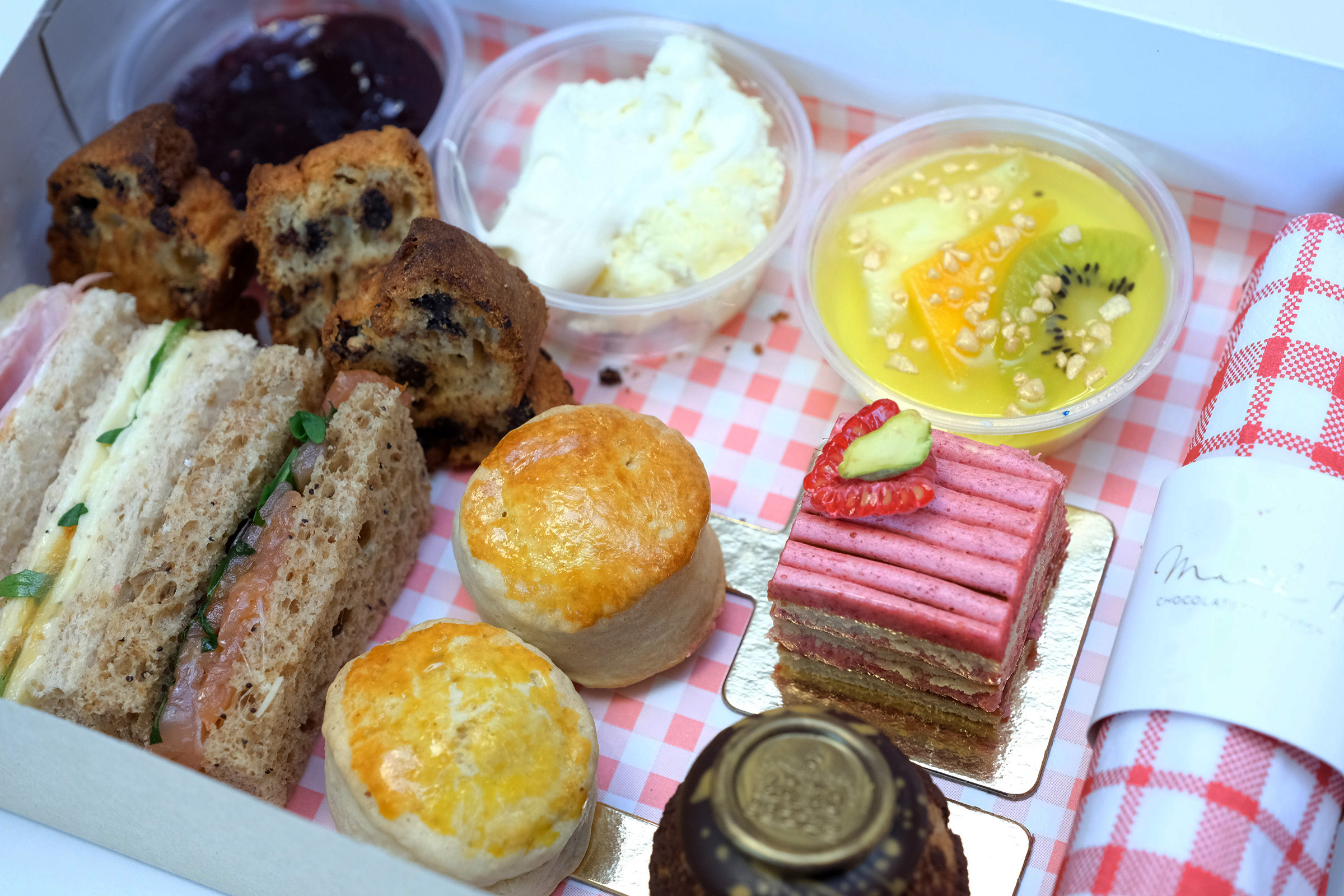 Demonstrations
John Anderson, Keeper of the Gardens, Windsor Great Park. Seasonal gardening advice

Mridula Baljekar, award wining author and chef on "Queen Victorias' World of Indian Food'

Contemporary art with the "Windsor Arts Collective"

Master Chocolatier, Mark Tilling, on the "World of Chocolate"
Plenty of fun children's activities
Including a free Urban Farm, Bouncy Castle and Punch & Judy shows. Also - face painting; Blacknest Forest School; "Busy Buttons" Creative Station; animal balloons and coconut shy. There is a children's marquee dedicated to "All things Victoria" in celebration of Queen Victoria's 200th anniversary of her birth. A schools' competition for the best portable wheelbarrow garden specifically to tempt pollinators and a chance to win the "Peter Seabrook Challenge Trowel".
Music & Entertainment
Enjoy the "Swing 42 Jazz Band" performing throughout the day. Join in the dance with the "Shinfield Shambles" Border Morris Dancers and watch the beautiful performance by the Windsor based "Rhodes Academy of Dance".
Visit stands such as Savill Garden plant stand for Roses and Hydrangeas; Green Oak Furniture with original designs by Marnie Moyle and Megan Mathews offering bespoke silver jewellery. We are also supporting The Bee Keepers Association and the Brownies.
Parking: Book an all-day (10.30am to 5pm) car parking space (opposite the St George's School Show Ground) in advance, only £5.
Entry: £6 adult, £3 child (over 3), £15 for a family of four
Membership: Become a member of the Royal Windsor Rose & Horticultural Society; enjoy VIP entry to the show, relax in the members area and enjoy our other horticultural themed events throughout the year, including a tour of the Windsor Castle's Moat Garden.
Dogs: We are so sorry, we love them dearly, but due to the restrictions of this ancient site and us being on school grounds, we are unable to accommodate our four-legged friends.