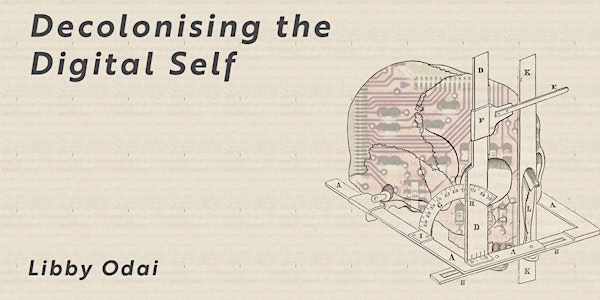 RRS| Seminar: Decolonising the Digital Self
A seminar led by Libby Odai on decolonising our digital selves.
About this event
This seminar offers an opportunity to unpack and discuss ideas explored in Odai's lecture Digital Colonialism: the threat of neutrality. Participants will explore strategies for decolonising our digital selves through informal group discussion and an introduction to subversive techniques that can aid in decolonising digital diets.
Please note there are only 20 places available for this event.
-
Libby Odai is a creative technologist based in Glasgow, developing and producing digital sculpture and performance with digital elements. She has previously produced digital works shown at Dancebase Edinburgh, The University of Edinburgh, Plat:form and the Swap Market in Govanhill. 
Her work focuses on bringing digital concepts into the physical world. By breaking down barriers in technology, blending traditional arts such as dance and crochet with high tech components, she brings tech to new more diverse audiences. Her work aims to bridge the STEM gap as well as exploring the creative applications of new technology. 
The Race, Rights & Sovereignty series is a free programme of public lectures, workshops and other events delivered by The Glasgow School of Art and The Art School: GSA's Students' Association. For more information on the series visit: racerightssovereignty.com
This event is taking place on zoom and will have captions via Otter.ai.
Attendees will be sent a link to join on the day of the event.
If you have any questions or require any further information about access please email r.bushell@gsa.ac.uk
Organiser of RRS| Seminar: Decolonising the Digital Self
Race, Rights and Sovereignty, established as a partnership between The Glasgow School of Art Public Lecture Series and the GSA Students' Association, seeks to celebrate, challenge, inform and inspire the next generation of artists, designers and architects about race and to empower them to have a creative voice.