Description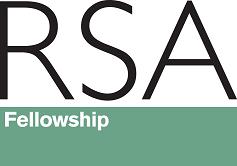 RSA Croydon Network Event

Thursday 13 October
18:30 - 20:30
RISE Gallery, Croydon

'Graffiti across generations, the power of 'cabeceo', and arts rebuilding lives - we are talking connection and inclusion at the second RSA networking event in Croydon.'
Background Information
Following the huge success of the first RSA networking event in April this year, we are planning the next one at the inspirational Rise gallery which has become a driving force behind the artistic regeneration of the area.
This year sees the fifth anniversary of riots in Croydon, and local press reports that more needs to be done to engage various communities to prevent a repeat of 2011, when the town centre burnt on national TV. This is why this time we shall focus on the themes of connection and inclusion, and how arts can help to reconnect individuals as well as communities and bridge gaps of misunderstanding between people of different walks of life and generations.
Croydon famously (or rather infamously) became a disconnected town during the brutalist 60s-70s, when the so called 'Berlin Walls of Croydon' cut through the town's heart, making it much more difficult for residents of different areas to mix and communicate with each other. However, efforts are being made to get the town back together and it is interesting to see how arts play an important part. Lots of exciting artistic initiatives have been drawing crowds to the town centre, and it has become a talking point for many people who only 'yesterday' didn't have much in common to talk about.
The public art scheme has transformed the area – a prime example is St George's Walk itself, where footfall has increased by 400%. Since RISE opened its doors, the space has functioned as a channel for the borough's creative community to showcase and promote their work.
Topics across the evening
We shall discuss some of these initiatives, and, in particular, you will hear from homeless artists who learned arts and photography through a course organised by the Rise and the Crisis charity, and how it changed their lives.
1) Following the homelessness theme, Nick Pecorelli FRSA will talk about the FairBnB project, aimed at finding host families for those who just lost their homes.
2) Kevin Zuchowski-Morrison, the Rise gallery owner, will tell you about 'graffiti grannies' and other imaginative and sometimes quirky projects. No doubt, he will have surprises up his sleeve.
3) Imran Beg, the creator of another gallery, the AllCity, just across the street from the Rise, will share his passion for graffiti tradition and philosophy, and explain why he thinks it is crucial to teach youngsters graffiti skills to engage them in the community and prevent vandalism.
4) Olga Betko FRSA will talk tango, the dance where 'staying connected' is a crucial skill, which is why going together is a great way to find understanding and compassion, and build up confidence in socialising. Sadly, social dancing is almost extinct in Croydon these days, when only 10 years ago Croydon had a thriving dancing scene for all ages.
The Rise gallery, hosting this event, was established in an otherwise unloved part of Croydon just over a year ago, as a commercial enterprise with a social conscience. At that time St George's Walk, once a beautiful shopping parade since the early 60s, after years of neglect, became arguably 'the shittiest place on earth', best avoided at all times.
Join us to hear from each of our speakers and to find out more about the way art is interwoven into the history of the Croydon area. Places are free but please book at the top of this page
Any questions, contact the network lead, Olga Betko: Olgabetko@hotmail.co.uk
The RSA Fellowship is a network of people who support the RSA's mission to enrich society through ideas and action. By participating in this event, you agree to the sharing of your name and organisation with other delegates so that they can contact you through MyRSA, our online platform: please follow the link to edit your profile and contact preferences. Your registration details will be displayed on this Eventbrite page as: forename, initial and organisation. If you do not wish your name and organisation to be shared, please contact: networks@rsa.org.uk.