Description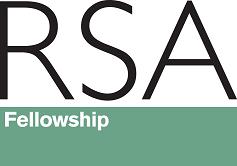 Migration & Development - Opportunity or Barrier?
How can we help to address the large scale movement of people?
The 2nd event of the RSA International Development Network sees us delve into a topic highly prevalent in the this day and age. For the first time in history the number of displaced people (those forced to leave their home country because of war or persecution) has risen over 60 million. That is 1 person in every 113, half of which are children.
On the 19th of September, the United Nations will be hosting the Summit for Refugees and Migrants to address the large movement of people, but what can we do? As individuals? As a network? In collaboration?
This event will focus on trying to identify how we can bring our own knowledge and skills to bear. In particular, focussing on the impact of migration on the development of 'sending' countries and countries of transit.  And, are there alternatives to large refugee camps and longer term solutions which can be of mutual benefit?
If you feel that you would like to talk or otherwise contribute at the event, please get in contact with Vaughan Jones <office@vaughanjones.org.uk> and Adam Boxer <adam.boxer@WessexSocialVentures.com>.
The event is free to attend but please book your place at the top of this page.
We look forward to seeing everyone there.
---
About the network
With the launch of the United Nations Sustainable Development Goals (SDGs) it is now more than ever that a more connected and coordinated approach to solving the world's biggest challenges is needed. In the true spirit of SDG 17 the International Development Network is about fostering collaboration. Collaboration through discussion, ideation, and practice.
The network is open to anyone with an interest, vested or otherwise, in the development of our global neighbours and communities.
The primary aim is to create a supportive environment for the sharing of ideas, best practice, and outside-the-box thoughts on how best to create sustainable positive impact.
The secondary focus is to foster cross-sector relationships and transfers of knowledge.
We now have a new Facebook page. Join us to continue the conversations online.
Network lead: Adam Boxer
 On signing up for this event you will automatically be added to the mailing list for the International Development Network. If you do not wish to receive future mailings from this network please let us know.