Description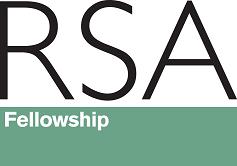 LGBT Gathering (October)

This will be an evening of informal networking drinks and planning of discussions for future events.
The group have decided to meet on the fourth Monday of every month (excluding August and December), alternating between informal social gatherings - where the group will also plan future meetings - and bigger events with guest speakers etc, which will be held at the RSA or other venues.
At this October gathering there will be opportunities for Fellows to give short presentations outlining what it is they do, their intended contribution to the network, or anything they're looking to achieve. If you would like a couple of minutes to present on the night (on a first come, first serve basis), please contact the network lead - details below.

It would be great if you can join the group for this gathering on 24 October.
You don't need to have been to a previous meeting to get involved and everyone is welcome to join - both Fellows and non-Fellows of the RSA..
If you have any questions, please contact the Network Lead Niranjan Kamatkar FRSA by email, or via the RSA website.