RSA MCICH Festival of Ideas

Friday, 20 March 2015 at 13:30

-

Saturday, 21 March 2015 at 15:30 (GMT)
Event Details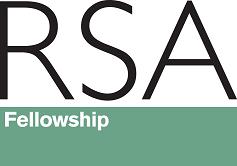 RSA MCICH Festival of Ideas
Friday 20th & Saturday 21st March 2015
St Stephen Centre, St Stephen's Street, Stockbridge, Edinburgh EH3 5AB
 Fellows, their guests and members of the public are most warmly invited to join us at St Stephen Centre in Stockbridge to actively participate in the civic debate on the 20th and 21st March. If this first Festival is successful, we shall hope to make it an annual event.
Festival launches at 1.45pm, registration open from 1.30pm.
Session 1 Friday 20 March, 2pm - 5pm
The Future of Festivals Funding: Session chaired by Professor Joe Goldblatt FRSA with speakers Leonard Harper Gow and RSA Fellows Nick Barley and Professor Gayle McPherson (2-3pm)

 Fashion Provocation by Mal Burkinshaw: Session chaired by June Edgar FRSA, Board Member, Creative Edinburgh and MCICH Network Steering Group Member(3-3.15pm) 

Tea break

Creativity & Creative Industries: Keynote speach Professor Pier Luigi Sacco (IULM, Milan) with the Session chaired by Professor Barbara Townley FRSA, University of St Andrews Tickets cost £3.50
Session 2 Friday 20 March, 5.15pm - 7.45pm
Heritage: Session chaired by Mrs Ann Packard FRSA HonFRIAS Speakers: Piet Jaspaert (Europa Nostra) and Francesco Bandarin (former ADG UNESCO)  A brief networking session over wine will take place at 7.15pm - 7.45pm Tickets cost £6.50
 Session 3 Saturday 21 March, 10.0am - 12.30pm
10am-11am Surveillance, Privacy and Secrecy, session chaired by Mark Muller Stuart QC or by Michael Clancy OBE Speakers: Professor Charles Raab FRSA, Professor William Webster and Dr Andrew Neal 

11am-11.45am The UK Election and the Union: Professor Charlie Jeffery FRSE, University of Edinburgh Senior Vice-Principal 

Coffee Break (delegates are asked to please collect coffee and resume seats immediately) 

11.45am-12.30pm Devolution and Communities: Session chaired by Dr Deborah Mays FRSA IHBC FSAScot, CEO, The Heritage Place and MCICH Network Steering Group Member Local Democracy post Referendum: Paddy Bort, University of Edinburgh Devolution to Communities: The Role of the Church: Dr Lesley Orr and The Reverend Richard Frazer
    Tickets cost £3.50
Session 4 Saturday 21 March, 12.45pm - 1.00pm
Citizenship Provocation: Clive Mitchell FRSA Tickets cost £3.50 Please bring your own lunch.
Session 5 Saturday 21 March, 1.15pm-2.45pm
Land Use Issues chaired by Ann Packard with speakers Professor Iain Gordon FRSE, The Hutton Institute, Anne Gray, Scottish Land & Estates and Mike Elm, Scottish Forum on Natural CapitalTickets cost £3.50
Delegates requiring lunch on Saturday (noting also that none is available on Friday) are requested to "bring in" or "buy out" the lunch of their personal choice noting Professor Jeffery's session is over lunch. The following are amongst local coffee shops/shops/cafes/hostelries/mini supermarkets/shops: Glass & Thompson, junction Dundas Street/Heriot Row; Leo's Beanery, junction Northumberland and Howe Streets; Bon Papillon, junction Northumberland and Howe Streets; Sprio, St Stephen Street (north side towards Stockbridge end of street); The Baillie [pub] junction of Circus Place/St Stephen Street; St Vincent [pub] junction Cumberland and St Vincent Streets; Sainsbury: Mini store Stockbridge or Howe Street; Margiotta: Dundas Street (north of Fettes Row); Co-op: Hamilton Place. And what about Marks & Spencer, Princes Street or other stores en route to the venue!
Please contact Ann Packard apmcich@btinternet.com for further details.
When & Where

St Stephen Centre
St Stephen's Street
Stockbridge
EH3 5AB Edinburgh
United Kingdom


Friday, 20 March 2015 at 13:30

-

Saturday, 21 March 2015 at 15:30 (GMT)
Add to my calendar
Organiser
A Fellow-led network of the RSA, looking at Media, Creative Industries, Culture and Heritage.