Description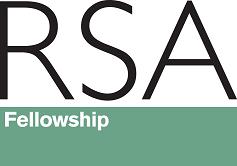 Hosted by members of the RSA North team, this informal event will encourage conversation and new connections as part of a series of networking events across the region.
Join us to meet with local Fellows whilst finding out more about the RSA, activities and potential initiatives in your area, and how you can get involved.
If you have an early-stage project or idea that you want advice on, or if you're looking to connect with others based on a specific topic, you may also have the opportunity to stand up and share details in a one-minute call-out to the collective audience. If you would like to be considered for a slot, please contact Viv Long-Ferguson to discuss further.
Please register to attend by following the "register" link above.
This informal event is free to attend and open to Fellows, friends, and colleagues interested in supporting the work of the RSA. You are welcome to dip in for part of the evening or stay for the duration.
On arrival at the DoubleTree Hilton, come straight through to the Blue Bar on the ground floor. We look forward to seeing you there!
If you have any questions, or if you would like to discuss setting up a local meetup, please contact Viv Long-Ferguson, RSA Head of Regions: viv.long-ferguson@rsa.org.uk.
The RSA Fellowship is a network of people who support the RSA's mission to enrich society through ideas and action. By participating in this event, you agree to the sharing of your name and organisation with other delegates so that they can contact you through MyRSA, our online platform: please follow the link to edit your profile and contact preferences. Your registration details will be displayed on this Eventbrite page as: forename, initial and organisation. If you do not wish your name and organisation to be shared, please contact: networks@rsa.org.uk.