About this event
Labelled a "must see" venue, RSA House will be hosting an exclusive Open House on Friday 8th February from 8am -3pm. Join us for a showround and some tasty treats; leave us armed with ideas, having been surprised and delighted by London's Best Historic Venue.
Book one of our exciting sessions now, or simply join us for a show round!
Sound bath with breakfast – 08.30-09.30
Join Harriet Emily for a unique sound journey, where you can simply close your eyes, unwind and relax into the meditative sounds of the gong and crystal singing bowls. Harriet will guide you through the experience with some simple breathing at the beginning of the session, and then lead you into the sound journey, beginning with the deeply hypnotic vibrations of the gong, and lead you slowly into the tranquil sounds of the crystal singing bowls. The sounds are designed to take you into a deep state of relaxation and experience sound in a way you may not have tried before, so that you are able to wake up at the end feeling renewed, refreshed and inspired. The session will end with a light breakfast.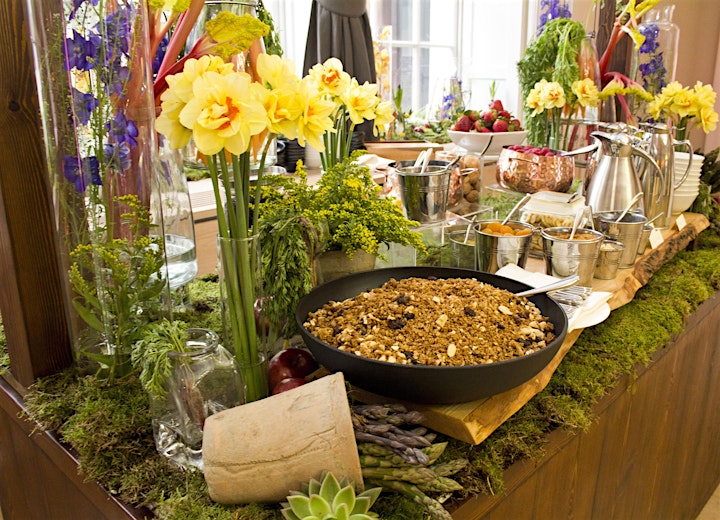 Fuelling not feeding Session – 10.00-10.30
RSA House is launching a 'Fuelling not Feeding' menu, designed to keep you revitalised and engaged, made with lots of tasty brain foods and curated with the principles associated with the Glycaemic Index (GI). Low GI foods in our day delegate packages have been designed to give clients a healthy, great tasting option that will help you stay alert during a full day conference and will include lots of vegetables, wholegrains, legumes, nuts, seeds and fruits. Join our Executive Head Chef Darren Archer as he assists you in creating your energy balls that will keep you going all day long.
Social Media Tricks – 10.30-11.00
Whether you're a total novice or a social media guru, join us for an opportunity to meet likeminded industry leaders, while learning the tricks of the trade that will help you increase event visibility, drive guest engagement and keep the conversation going long after the event has ended. This session will also include a 15-minute surgery at the end with Triggerfish Communication giving you a chance to ask any questions and get personalised advice.
This session will take place in our Durham Street Auditorium (pictured below). The auditorium sits on the last remaining stretch of 18th century cobbled road leading to the River Thames.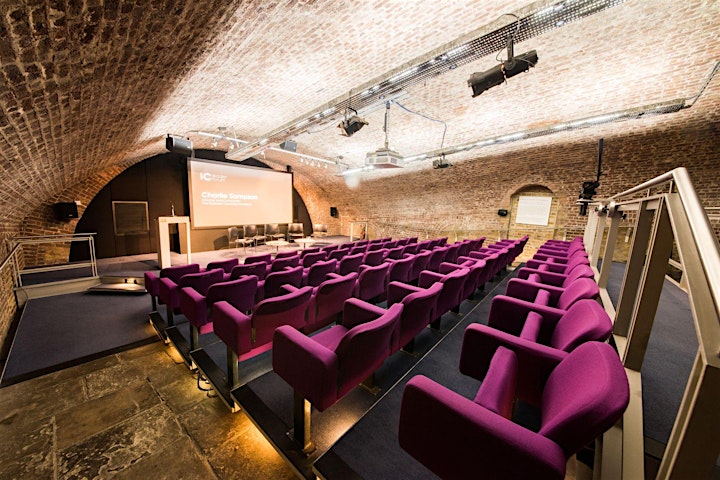 Friday Conversations – 11.00-14.00 – no need to book
Every Friday from midday, RSA fellows take centre stage at the bottom of The Steps, our mini amphitheatre in Rawthmells coffeehouse. On the 8th, several individuals will be sharing positive change stories as part of National storytelling week, demonstrating how they have had an impact as a result of their work. You're welcome to drop in, order some lunch from our all-day dining menu and join the conversation. Talks are programmed on the hour from 11am to 2pm.
Lunch and Learn in the Vaults – 12.00-14.00
This year at RSA House we have introduced our new grazer lunch menu, which has proved to be very popular, allowing groups to select from a variety of sumptuous fresh ingredients whilst easily networking. We have also made changes to our wine list, in partnership with our wine merchant at Ellis wines. Join us for a relaxed session in our atmospheric Vaults, which will combine a taste of our new menu and a special selection of wines. Talk to our wine expert about some of the future trends in the wine world, ask a question about emerging grape varieties, vegan and biodynamic wines, or simply put your taste buds to the test.