RSA Salon: Universal Basic Income

Thursday, 4 May 2017 from 18:00 to 19:15 (BST)
Event Details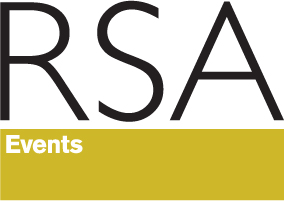 RSA Salon:

Universal Basic Income
Thursday 4th May 2017
18.00pm - 19.15pm
8 John Adam Street, London, WC2N 6EZ
Join us as we reinvent the Enlightenment Salon for the challenges of the 21st century!
 
Experts predict that half of all existing jobs may be automated by 2033 due to improved AI. At a time when workers face an increasingly insecure economic future, and our ageing society needs to find ever more carers, the welfare state is also growing more complex and intrusive.
 
Addressing these challenges may force us to rethink the very structure of our economic system, and the meaning of 'work'.
 
One suggested proposal is the simple but radical idea of Universal Basic Income (UBI): the government provision of a regular and unconditional fixed income to every citizen.
 
With UBI, rather than managing a system of social welfare, benefits evaluation and unemployment insurance, the government simply writes a no-strings-attached cheque to each citizen.
 
Proponents argue that UBI would shrink bureaucracy, boost entrepreneurship and grant citizens the freedom to pursue more meaningful and fulfilling work. Indeed, the idea has gathered growing cross-partisan support, and been considered in countries including Switzerland, Finland, the Netherlands, Canada and soon here in the UK in Glasgow.
 
Questions and problems remain however: Is UBI financially viable? Would it create disincentives to work? How will work change if it is decoupled from income? What would our society look like with UBI?
 
We want to know what you think! Join us for the next RSA Salon, where the discussion will be led by the RSA's Anthony Painter, author of Creative citizen, creative state: the principled and pragmatic case for a Universal Basic Income.
 
In order to harness the power of civic discourse, this new format features a short introduction by a leading thinker on a current challenge, and will be followed by lively, moderated group conversation at round tables. This is a participatory event; everyone is welcome and warmly encouraged to contribute. All RSA Salons take place in the RSA's extraordinary Great Room - a hub of great ideas and civic action since the 18th century.


When & Where

The Great Room
The RSA
8 John Adam St
WC2N 6EZ London
United Kingdom


Thursday, 4 May 2017 from 18:00 to 19:15 (BST)
Add to my calendar
Organiser
RSA Events
For more than 200 years, the RSA has provided platforms for leading public thinkers. That tradition lives on in our free events programme.
Missed an event that you were interested in? Don't worry you can listen to the podcast or watch the video.
What can I expect when I attend your events?

Our events typically last between one hour and one hour fifteen minutes, the speaker or speakers will present for the first half of the event before we open the debate up to you in the audience. You are welcome to ask a question or make a comment but please try to be concise and to the point so other members of the audience can get involved in the discussion too.

All of our events are audio and video recorded and are made available on our website to watch and listen to again. Please be aware that by attending our events you may be visible in the audience in photos or in the video of the event, and if you ask any questions these are likely to feature in our podcasts.
Your Privacy
The information you provide when registering for an event will be retained by the RSA and will be used to record attendance at the event.  The RSA may occasionally contact you regarding future events or other RSA work that might be of interest to you.  If you would prefer not to receive correspondence from the RSA then please email rsa.events@rsa.org.uk to let us know.
RSA Salon: Universal Basic Income