RSA Scotland Angus Millar Lecture 2013 - Are public workshops more important than public libraries?

Thursday, October 10, 2013 from 5:30 PM to 8:30 PM (BST)
Event Details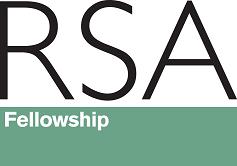 Are public workshops more important than public libraries
The 2013 RSA Angus Millar Lecture
Thursday 10th October 2013
6.30pm
Hawthornden Lecture Theatre, National Galleries of Scotland
Weston Link, the Mound, Edinburgh EH2 2EL
Professor Mark Miodownik, engineer, materials scientist, broadcaster and author  will deliver the 2013 Angus Millar Lecture.  He is based at UCL where he holds the chair in Materials and Society.  He is Director of the UCL Institute of Making, a cross-disciplinary research club for those interested in the made world; from makers of molecules to makers of buildings, synthetic skin to spacecraft, soup to diamonds, socks to cities.  Professor Miodownik regularly broadcasts BBC television programmes on engineering, has recently published a book called Stuff Matters, and won the 2013 Royal Academy of Engineering Rooke Medal.
In the 2013 Angus Millar Lecture, Professor Miodownik argues that many of Britain's social and economic problems stem from our infatuation with the idea that reading and writing are more important than practical skills.
There is a social heirarchy firmly embedded in British culture which priviledges academic learning over practical knowledge.  This intellectual snobbery does immense harm, not just by skewing the school system towards academic pursuits and so depriving our children of an important means of self-expression and economic potential, but also by depriving the manufacturing, engineering and design communities of key talent.  Professor Miodownik argues that one of the key barriers to restoring the social and economic status of makers is access to modern workshops, tools and the communities which grow up around them.  Just as public libraries were established by the Victorians as means to create a more equal and democratic society in the 19th century, so the public workshops have the potential to make Britain more enlightened and prosperous in the 21st century.
Tea and Coffee will available before the event from 5.30pm, and you are warmly invited to take this chance to meet other attendees.
Have questions about RSA Scotland Angus Millar Lecture 2013 - Are public workshops more important than public libraries??
Contact RSA Scotland
When & Where

Hawthornden Lecture Theatre (entrance via Princes St Gardens)
The Mound
EH2 Edinburgh
United Kingdom


Thursday, October 10, 2013 from 5:30 PM to 8:30 PM (BST)
Add to my calendar
Organizer
For further information about RSA activity or Fellowship in Scotland please contact Jamie Cooke jamie.cooke@rsa.org.uk
07500 885473