Description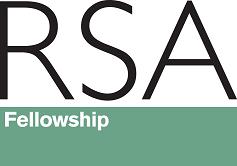 Educational Attainment: From Rhetoric to Reality
You are warmly invited to register for this joint Anderson Strathern/RSA Fellows' PSR Scotland Network event to be chaired by Dr Ken Cunningham CBE FRSA FSQA, an RSA Scotland Team member and currently chairman designate of Children 1st. The three speakers are Deputy First Minister John Swinney, Cabinet Secretary for Education, Mrs Linda McTavish CBE, and RSA Fellow Professor Petra Wend, Principal of Queen Margaret University.
The purpose of the meeting is to hear three differing perspectives, and to debate current issues around educational attainment and the role RSA Scotland might take in any project, research, or further civic discussions. The Network is grateful to Anderson Strathern for consent to use their offices for this event.
Places are free but please do book at the top of this page.

Any questions, please contact Ann Packard: ann.packard@council-rsa.org.uk
---
Speakers and Event Chairman Biographies

Abbreviated and alphabetical

Dr Ken Cunningham CBE BEd MEd(Hons) DUniv FRSA FSQA:
Ken is the former General Secretary of School Leaders Scotland. He has spent most of his working life in education having held a range of school posts as well as those of adviser, inspector, Chief Examiner and in local authority directorate. He was appointed General Secretary of School Leaders Scotland in 2008. He has chaired and been a member of a range of Government Task and Steering Groups as well as Chairman of Educational Broadcasting Council for Scotland, former Director and Vice Chairman of Young Enterprise Scotland and Notre Dame Child Guidance Boards, a member of the Qualifications Committee of SQA and the SCHOLAR Advisory Board, and a Trustee/Director of ICAS Foundation, Children's University Scotland, and Chairman, Children 1st. He was for 15 years the Head and Principal of Hillhead High School and its learning community, during which time he oversaw the merger of two large secondary schools. He was in 2002 awarded a CBE in recognition of his services to Scottish education.
Mrs Linda McTavish CBE BA (Hons)
Linda studied at Strathclyde University, followed by research at Edinburgh University and TQFE at Jordanhill College. She taught at Cardonald and Langside Colleges before becoming Depute Principal at Anniesland in 1993 and Principal in 1997. She has been a SQA assessor/verifier, a member of the Scottish Executive Lifelong Forum, of the New Deal Taskforce, of Scottish Refugee Integration Forum, of South East Glasgow, Community Learning Scotland and of the Glasgow Economic Forum. She is currently a member of the Education Commission for Glasgow. Linda was awarded the Lord Provost's Medal for education, a CBE for services to further education and a Fellowship of the SQA. She is Chairman of the Glasgow Colleges Strategic Partnership and has also been appointed as Regional Lead for Further Education in Lanarkshire.
John Swinney MSP, Cabinet Secretary for Education
John Swinney joined the SNP in 1979 at the age of 15, and has held a number of posts within the Party at local and national level. He has been the National Secretary, and Vice Convener for Publicity and Deputy Leader before leading the party from 2000-2004. John was elected as the Member of Parliament for North Tayside in May 1997 in a seat that formerly held by a Conservative. In May 1999 John was elected as the Member of the Scottish Parliament for North Tayside. In 2011 the boundary changes meant the creation of new constituencies and he was elected as MSP for Perthshire North. He was re-elected in 2016. John is a member of the SNP Scottish Government and was the Cabinet Secretary for Finance and Sustainable Growth from 2007-2014. In November 2014 he was appointed as Deputy First Minister of Scotland and Cabinet Secretary for Finance, Constitution and the Economy. After the Scottish Parliament election on 5th May 2016 John Swinney was re-appointed as the Deputy First Minister and is now the Cabinet Secretary for Education.
Professor Petra Wend PhD, FRSA, FRSE
Principal and Vice-Chancellor, Queen Margaret University
Professor Petra Wend took up her post as Principal and Vice-Chancellor of QMU in September 2009. Fluent in five languages, she has worked consistently throughout her career as an academic to cross borders, geographically and socially, in order to realise the full potential of the institutions with which she has been associated. Petra originally read Italian and French Language & Literature, and Education at the University of Münster in Germany and gained a PhD in Italian Language and Literature at Leeds University. With a research background in institutional strategies underpinning successful leadership, improvements in student experience and university performance indicators, Petra has a significant profile of academic publications and invited lectures. She holds a number of formal advisory roles on UK and international committees and boards. In 2008 she took part in Harvard Business School's Women's Leadership Forum. An RSA Fellow since 2009, she was in March 2015, awarded a Fellowship of the Royal Society of Edinburgh in recognition of her inspirational leadership in higher education. She is a member of the Goodison Group led by RSA Fellow Sir Andrew Cubie. She is also proud to have led the team which won the top award in the Outstanding Leadership and Management Team category of the Times Higher Education Leadership and Management Awards 2012. Professor Wend was asked by the Scottish Government to chair the National Implementation Board for Teaching Scotland's Future, following the publication in November 2012 of the National Partnership Group report, which was set up by the Scottish Government to provide advice on how best to implement the Donaldson Review of teacher education: the Board published its final report in 2015. In April 2015, Petra was appointed by the Scottish Government as a member of the Commission for Widening Access chaired by Dame Ruth Silver. The Commission was set up in light of the Scottish Government's commitment to improve access to educational opportunities for disadvantaged people and recognition that more work in widening participation was required. The Commission's Report was published in March 2016.